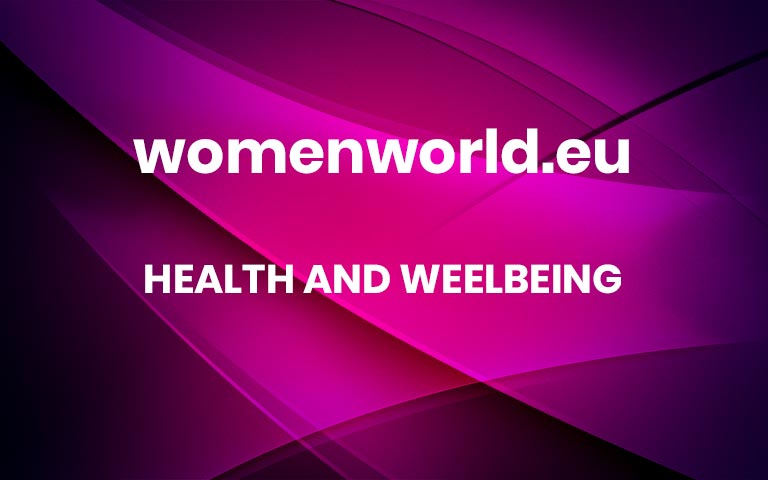 Throughout my life, I'd say I've consistently been a pretty healthy person. I eat my veggies, exercise five times a week, and know the things that work for my body and do what makes me feel my best. But when the word "wellness" started circulating, well, let's just say I was a critic. 
To me, the wellness fad the world was so willingly falling for felt like a scam. "You don't need all these things to be healthy," I thought as I saw the people around me turning more and more wellness-obsessed. But after starting my job as an editor and consuming more wellness information that applied to me, I started to get it. It's not about putting jade eggs into your vagina or buying a $150 supplement that claims to change your life—it's about prioritizing your health and what that means to you.
Over the past 12 months or so, I've been putting more effort into the things that make me feel more healthy on a day-to-day basis. While the bigger things matter, these small things that are incorporated into my daily routine have made the biggest changes to how I feel. I never thought I'd admit it, but these seven wellness products might actually have made me a wellness believer.
Equilibria
Daily Drops
After hearing about the wonders this worked on so many people in my life, about a year ago, I decided to give CBD a try for myself. It had always felt intimidating to me—how much am I supposed to take? How often do I take it?—until I started using Equilibria. With your orders, you also get access to personalized dosage support, where you speak to an expert about your personal day-to-day life and your goals with CBD. I worked with mine to figure out how many milligrams I should be taking each day and made a system custom tailored to what I wanted from CBD, rather than just winging it based on an internet search.
After using it consistently, I've noticed a huge difference in how I feel every day. It helps keep me grounded and gives me a sense of calm no matter what my days entail. Of every wellness product I've tried, this one has actually improved my quality of life, and using it requires no time or effort (like most life-altering changes do). All I have to do is remember to take my prescribed dose every morning after breakfast. I can't imagine a day that this won't be a part of my routine.
Use the code theeverygirl for 20% off your first Equilibria order.
Facial in a Glass
I've recently become a member of the mid-20s club, and with that, I've noticed a lot of changes with my skin—and none of them have been good. More irritation, breakouts, and redness are a part of my life now, and I've been trying just about everything to help get it under control. I've been a fan of 8Greens for a long time, as the dissolving tablets contain actual greens and dissolve into your water and give it a citrus-y, completely non-green juice taste.
This version is formulated specifically for the skin's needs, and in addition to the eight types of greens, it also contain marine collagen and biotin. When my skin is really acting up, I'll pop one of these in my water, and I swear the next day, my skin always has calmed down and has more radiance. It's one of the only ingestible beauty supplements that I've noticed a difference from, so they've earned an A+ from me.
Amazon | Venture Pal
64 Ounce Water Bottle
Everyone knows how important drinking enough water is for optimal health, but it isn't always easy to get enough water in. Since we started working from home, I would sometimes go through half the day and realize I hadn't drank any water at all. Now, every morning, I fill up this jumbo water bottle to keep at my desk. Not only does it give me time reminders to keep drinking, but I also only need to drink two of them to hit my water goals. Now, I hit my water goals with no problem.
Pure Matcha
I've been a matcha drinker for years but fell off the bandwagon for a while when I felt like I just didn't have one I really loved. Matchas can vary quite a bit in taste, and this is one of the best ones I've had. It has a rich flavor, which makes it perfect for mixing into an afternoon latte and curbs me from having a second cup of coffee.
Mini Air Fryer
If there's one kitchen item that has absolutely changed my life and how I eat, it's my air fryer. I have a small kitchen, so I picked up this mini version, and when I say I use it every single day, I'm not exaggerating. I'm not a great cook and dread the effort I have to put into it, but this literally does all the work for me, even for things I dread cooking, like chicken. I keep it on my counter and then toss my ingredients into it whenever I need to eat, and within a few minutes, I have a perfectly cooked meal. It's stopped me from ordering takeout more times than I can count.
Imperfect Foods Subscription
As we've established, I'm not the best cook, which also leads me to being on the lazy side when it comes to grocery shopping. I dread it, and while I tend to do bigger grocery runs every time I do shop, it also means I'm out of produce before I want to go to the store again. This has absolutely been the perfect solution for me.
I have a subscription to the smallest Imperfect Foods box, which gets delivered to me once a week. You can choose every single item that goes into your box, which for me, is usually different fruits and vegetables. Not only does it mean I always have fresh produce to eat, but since I get to go through the list of their weekly options (which are vast), I have also tried and loved several new produce items I never would have picked up in the store. I love getting my weekly box to supplement the other food I have in my kitchen because it means I'm constantly mixing fresh, nutritious foods into every meal.
Levitate 4 Running Shoes
My exercise of choice is running, and while some will disagree with me, I'm a firm believer in a great running shoe. I have super flat feet (I'm talking no arch whatsoever), so I take the time to find the running shoes that are right for me and replace them about once every eight months. These are my latest running shoes, and they've been an absolute winner. They're springy, supportive, and unlike many of the running shoes I've had, quite chic. I know if I don't like a running shoe right away, but these are ones I would absolutely repurchase.
This post is sponsored by Equilibria, but all of the opinions within are those of The Everygirl editorial board. More