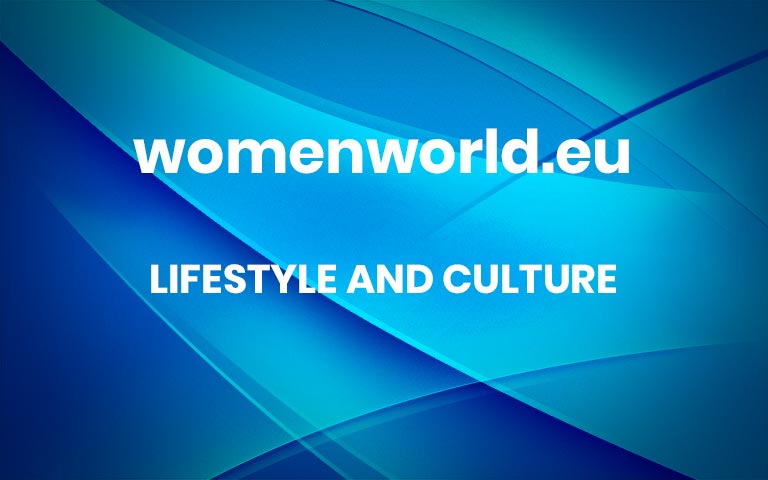 Sometimes the best things in life come from being totally unplanned. For swimwear designer extraordinaire Georgiana Huddart, Founder of Hunza G, this was exactly the case, in fact, she never knew she would have her own brand.
After coming across the unique crinkle-stretch fabric, which all of the brand's swimsuits are made in, at a young age, Huddart never stopped thinking about how good it was.
"I revisited it in my early 20s and just thought it was crazy that no one was making pieces in this fabric," she tells Emirates Woman. Having started her career in fashion straight out of university working for a menswear designer, Huddart moved on to a career in interior design, which she had committed herself to, but she could never forget about the crinkle fabric.
"I decide to try and start brand using it," she explains. "I thought it would be small side project, more of a thing to satisfy my love and want to wear things in the fabric, but once I got started I realised that a lot of people wanted it but there was just nowhere to buy it."
The brand was originally launched in 1984 and just known as 'Hunza' under the direction of Peter Meadows. It became well-known for its signature Hunza dress which is worn by Julia Roberts in the iconic film Pretty Woman. Then, 30 years later, Huddart relaunched the brand – which is based in London – with swimwear in mind and restyled as Hunza G, which is now a huge hit amongst the celebrity crowd including Rihanna, Chrissy Teigen and Jennifer Aniston just to name a few.
EW recently caught up with Huddart to learn everything about starting a brand from the ground-up, as well as hurdles she's had to overcome and her new collection – The Rainbow Collection.
As part of starting your brand from the ground up, what were the unforeseen challenges you came across?
Managing a team was something I had to learn, being a good boss. At the beginning, I assumed people were either good at their job or not, but actually it requires delicate and patient managing to get the best out of people and make them feel supported.
Also being copied! We get copied by so many brands, even some that are really credible have totally ripped us off and it's hard not to get frustrated or depressed by this. The reality is that you just need to keep moving forward. When someone copies your design and fabric you just need to move on to something new and better and not waste too much energy on fighting it.
How do the designs of your brand differ from competitors?
I try not to be to faddy, or 'of the moment'. Lots of the styles we sell have been part of collections from 3 -5 years ago. I don't want everything to become 'old season' after five months. I find the way fashion and works, in that respect, quite depressing and alarming.
The 'Domino Swim' had been around for 2.5 years before Rosie Huntington-Whiteley posted a picture of herself in it. That is probably our most copied style and colour way now. I like the idea of people revisiting their Hunza G over and over again for years!
I also try not to make them too complicated or adorned – some brands do the bejewelled type swimwear so well, but it's just not our aesthetic – its quite simple and clean ad sporty, with good coverage but still trying to emphasize the body shape. Nothing is very skimpy.
Can you talk us through what the latest collection represents?
The Rainbow Collection was meant to be cheerful, uplifting and a nod to our 80's heritage without being too literal. There is bad 80s and good 80s! And I wanted it to have the bright colours without being to ravey. I wanted to it to be inclusive and true to us as a brand. My mum, for example, doesn't want to wear a bubblegum pink high rise swimming costume anymore, but there are pieces in the collection she does wear, which just nod to the bright fabric with a neon trim or contrast crinkle detail. So if bright colours aren't your thing, you can join in without having to commit to it!
It was fun to design and shoot- the shoot was done in lockdown and dramatically changed from the original brief. The photographer, Kate Bellm, did an amazing job and adapted to what was a really strange situation.
You've clearly worked incredibly hard to get where you are today, where do you get your motivation from?
Honestly, I have never worked so hard in my life, but I have never enjoyed something as much in my life. As cliché as it sounds, you don't notice how hard you work when you love it. I am one of six children and my mum is a total wonder woman, she never stops! So I suppose a huge amount is from her.
Who would you say your mentor and who do you look up to in terms of entrepreneurial-ship?
It's amazing how many friends I have who have started businesses – all in completely different fields. I think motivation and hard work rarely are a waste of time, as you always learn something. Not all businesses work out, but everything you learn is invaluable for the next thing you do.
My partner on Hunza G, Peter, is pretty amazing – not just in a business sense but also just in the way you treat people and I think it makes it a really nice place to work. We rarely have people leaving or who don't enjoy being here- it's a really good vibe.
I honestly think that treating people well is the key for success and longevity and not enough businesses do this, they just think about numbers which is short term in my opinion.
What advice do you wish you had received on the beginning of your journey to success?
Make sure you write everything down and send email recaps after every conversation! The amount of crossed wires at the beginning because I assumed people had understood what I meant or wanted etc was crazy. It was quite naïve of me. And oversee everything yourself. I kept having imposter syndrome so letting a stylist on a shoot do exactly what they wanted because I kept thinking 'oh what do I know' but then the shoot would be rubbish because I hadn't had the confidence to say what I wanted. The minute I started to get more confident in myself, the better and more succinct the brand got.
As the founder of a swimwear brand, it's fair to assume you love to travel. How has it been with travel having been on hold this year?
I had a baby 10 months ago so I haven't been away for nearly two years and I have a real urge to submerge myself in the sea… that's the only way I can describe it – I need to swim in the sea. I am going to do this in about two weeks but in the UK. I am really excited about a UK summer, England is the best place to be when the weather is nice, and it's been amazing during the pandemic.
I am excited about going abroad again, but it just feels so far away and unnecessary right now. I was meant to get married in Andalucía in September but we have changed it to Somerset in 2021, and that was because we have both fallen in love with the UK again.
How has the pandemic affected business for you and your ways of working?
We have never been busier! Apparently all anyone wants to buy in a pandemic is swimming costumes! It's been amazing, very stressful and so unpredictable. We have had the team on rotation throughout the week to ensure social distancing rules apply. We sent the machines to all the seamstresses at home – it's been a huge juggling act.
You're also a massive hit with the celebrity crowd including Kylie Jenner, Hailey Bieber and Rosie Huntington-Whiteley. Are there any other celebrities who are big fans?
Dua Lipa, Gisele, Kate Hudson, Rihanna, Jennifer Aniston, Chrissy Teigen. I am really keen for someone like Judi Dench to wear it though… that would be the dream.
How does it feel having so many A-listers love your pieces?
It's amazing, we are so lucky! Its what everyone dreams of happening when they start a brand.
Looking back over your career, can you tell us about three major hurdles you've had to overcome?
Not losing confidence and patience in what you are trying to achieve or your vision of it.
Not listening to too much advice – I had completely conflicting advice when I said I wanted to start Hunza G. One of the most famous stylists in the world told me it was a '—- idea'! Another friend told me the name was awful and no one would buy from a brand with that name.
Making sure the balance is right. I love it – but I also need to switch off and make time for my family and that can be difficult. I find reading really helpful.
On the opposite end of the spectrum, what are your top three milestones from your career, so far?
When Net-A-Porter placed their first order and then emailed about a month later saying it had all sold out and they wanted more.
Being on a holiday and sitting on a beach and seeing 60 per cent of the beach in Hunza G.
Being able to give all the team bonuses twice a year when we started to make money.
– For more about Dubai's lifestyle, news and fashion scene follow Emirates Woman on Facebook and Instagram.
Images: Supplied More