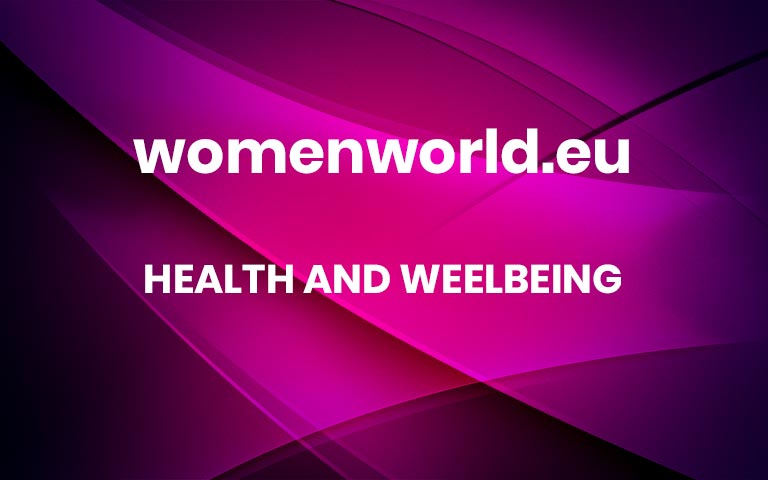 If being more present, more of a go-getter or hitting certain goals is your new year MO, you're going to need one of these wellness journals to get there.
Journalling is a powerful tool for wellness. It boosts your mindfulness by helping you reflect and stay on course. Journalling can help you achieve your goals, help you gain self-confidence and can even improve your writing and communication skills. Per Rochester University, it can improve your stress, manage anxiety and even help you cope with depression.
Plus, research links journalling with boosted immune function, since journalers see fewer doctors for stress-related incidences. It also helps cultivate gratitude, which in turn leads to greater contentment and happiness with life.
These wellness journals tick all the boxes and each is designed specifically to help you reach your goals, achieve greater wellness and cultivate inner peace. These are the 2024 wellness journals we're loving.
Wellness Diary by Typo
This journal, which comes in a variety of hardcovers, is perfect for building and maintaining healthy habits. You don't just use it to jot down your daily to-dos, either. Each day comes with a water tracker, and a brief reflection activity to fill out. Use it to track your mental health and see your gratitude grow.
Wellness Journal By Arcturus Publishing  
Use this embossed baby to record your physical and mental health accomplishments. You can record your daily fitness and health goals, set daily priorities and check in with yourself.
My Wellness Journal By Melissa Christie
This focused journal helps you tap into your hormones so you can harness their power. Learn more about your cycle, track its symptoms, note your meals, water intake and movement patterns. There are tons of prompts for reflections and making sense of things—an all-in-one health journal.
The Manifestation Journal By Gill Thackray
Manifestation is having its moment and you can harness its energy by learning to lean into what sets you on fire and how to manifest what you want. Learn about your fears and how to rise above them with this book, by mindfulness teacher and psychologist Gill Thackray.
READ MORE: 15 Best Journalling Apps To Start The New Year With More Mindfulness
The Anti-Burnout Journal By Bex Spiller
You don't need to start this journal on the 1st of January. It spans 12 weeks, and with it, you can learn about what causes prolonged stress and take charge of it. It spans 12 weeks with weekly lessons and challenges to help beat burnout, delivered through the pages of the journal alongside an online dashboard with lifetime access to video lessons in yoga, mindfulness, meditation, nutrition and breath work.
The Wellbeing Journal By MIND
This journal, created in partnership with MIND, the mental health charity, spans pages and pages of helpful, productive prompts that allow you to express yourself. Find colouring pages, drawing prompts and contemplative quotes within the pages and journal yourself to mental health.
One Question A Day By Aimee Chase
This five-year journal serves as a time capsule for your brain. Answer just one question every day and after a while, look back on this book and be taken by what your life looked like, what you thought, how you felt, how your world was shaped. Plus, when you're faced with a blank page, it can be that much harder to pencil your thoughts. This book takes that intimidation away.
READ MORE: 5 Morning Routines That Actually Work, According To Science
Do It For Yourself By Kara Cutruzzula
Made by creativity and productivity expert Kara Cutruzzula, this book is a go-getter's manual. Find 75 thought-provoking prompts and work through the stages of getting going, building momentum and overcoming setbacks. It also encourages mindfulness through every word written.
Life Balance: A Journal of Self-Discovery By Robie Rogge and Dian G Smith
Finding balance is the MO of this reflective journal. In it, you can pose yourself questions like, 'What threw me off today?' 'Am I off-balance?', among others. A helpful place to touch base and slow down, mindfully.
One Line A Day By Chronicle Books
Take the work out of being mindful by writing just one line a day. This is for busy people who still would like to reflect, as well as for anyone else. It's also great for looking back and reflecting on what was going on in years past. Capture your memories any way you'd like, using photos, drawings or paint. Each page is thoughtfully made for your creations.
So Calm Fitness & Wellness Journal
With this book, you can track your wellness but also set intentions, take note of what feels good and reflect on your goals, habits, meals and more. A helpful companion.
I Am Grateful By Typo
Creating more gratitude in your life can boost your contentment and happiness, per studies. This year-long journal helps you do just that with simple prompts that allow you to write, draw and express your feelings every day. It's undated so could work at any given time.
The Morning Journal By My Self Love Supply
This hit Insta account, with over 3 million fans on Instagram, now has a journal for harnessing your mornings and taking the power of the day for yourself. Find gentle prompts to understand your needs, with reflective as well as planning pages.
READ MORE: Are Wellness Shots With Turmeric, Ginger, Or ACV Actually Good For You? A Dietician Weighs In
Becoming: A Guided Journal For Discovering Your Voice By Michelle Obama
You've read the book, now use her smarts to direct your path with this voice-finding journal. Find inspiring quotes and prompts to help you discover your story. It's a journal for doing the deep inner work and finding yourself through these reflections. A powerful tool.
I Am Here Now By The Mindfulness Project
By working through these pages, you can harness mindfulness and bring a new awareness to your senses, thoughts and emotions. The pages help you practise meditation with an audio track guided by internationally renowned mindfulness teacher Tara Brach.
Women's Health participates in various affiliate marketing programmes, which means we may get commissions on editorially chosen products purchased through our links to retailer sites. More