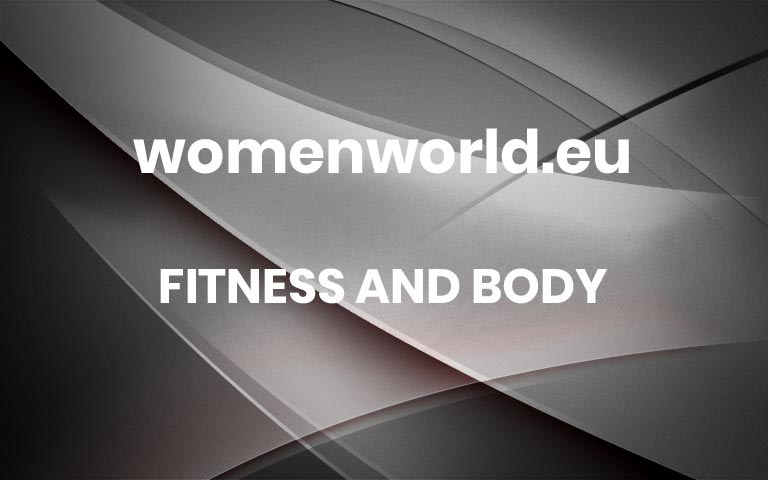 Here's the thing about working out at home. When you're at the gym, you're in a controlled environment. The flooring has been specifically selected with exercise in mind. The only obstacles in your path are the weights you didn't pack away (tsk, tsk). But at home you may find the terrain less than ideal. Were you thinking of broad jumps when you laid down those shiny porcelain tiles in your dining room? And does your dog / cat / toddler keep a respectable distance during your weekly Zoom Zumba class? Didn't think so. That's why your choice of workout shoes matters more than ever now that you're training at home. Here are the WH team's tried-and-tested staff picks.
Reebok NanoX
The latest iteration of Reebok's Nano trainer has the same great stability that previous versions were known for, but with even more support, thanks to extra reinforcement around the heel and a wider base at the back. These cool-looking workout shoes hold up well in lateral movements (speed skaters; avoiding the dog), jumping and one-legged moves like lunges and "Oh, sh-, Gemma, get out the way!" The woven upper allows your toes to flex freely but seems more durable than regular mesh. Rubber reinforcement in the front further reduces the chances of a toe breaking free during repetitive skipping or jumping.
READ MORE: 7 Best Trail Running Shoes For Women In 2020, According To Athletes And Experts 
Deputy editor Wanita Nicol says: "What makes these really great workout shoes for home is the seriously grippy outsole. I jumped around freely and never felt like I was in danger of slipping, even on parquet flooring. It's roomy enough for broader feet — if yours are narrow, like mine, I'd recommend a thicker sock. The forefoot is springy, which is great for shuttle sprints, but I wouldn't wear these to go for a run. For functional training, they're awesome! And they look so hot with dark jeans."
Puma Provoke XT
The WH team have worn many a Puma cross trainer into the ground, but the Provoke has to be the hottest one yet. We're all a little obsessed with the geometric styling and hot pink details. Although the Provokes have more going for them than their flashy good looks. These are great home workout shoes if your house has hard floors or you're training outside on, say, paving, as the soft, bouncy PROFOAM midsole offers excellent cushioning. They're also super grippy and stable.
READ MORE: 6 Exercise-Friendly Face Masks And What To Look For When Buying Them
Digital editor Gina Beretta says: "First off, I really like the look of these ones! You can easily go from workout mat to coffee date in these — they have major street style vibes. I did a HIIT workout in them and I felt that they were really supportive and flexible. My foot didn't move around inside the shoe at all and it didn't feel like I was wearing a 'sock'."
Senior copy editor Leigh Champanis-King says: "These shoes are so great for working out in. They give lots of support and are really stable during a high-intensity workout. My feet don't slide around inside, but they're roomy (no squished toes!), and the PROFOAM midsole is light and bouncy and so comfortable to jump around on."
Nike Metcon 5
Nike has always made great workout shoes, but, dayumn, they've upped their game with the Metcon 5. If you're familiar with the Metcon 4, the 5 has more cushioning, but doesn't sacrifice grip. You can jump, sprint and change direction quickly without losing your footing. You could even do a short run, but not more than 5 kays max. They're nice and pliable, so they move with your foot, but are still stable enough to prevent rolling an ankle. They also have a few bonus features: For starters, they're available in UK size 2.5. through 9. Non-sample size women, rejoice! They also come with 6mm inner soles that you can slip into the shoes for an extra lift in workouts comprising moves like wall balls, snatches and thrusters.
Key account manager Jeanine Kruger says: "The Metcon 5 is comfort in every way. They fitted like a glove from the moment I tried them on. I have had shoes which I had to replace in a month as the material is too soft for the hardcore exercises CrossFit demands, but the Metcons have a durable material which keeps all toes and feet well cushioned inside the shoe (no holes coming up or any material tearing loose from the soles). And if you hit your feet with a skipping rope doing double-unders, you will not feel a thing. Another great feature: The added 6mm inner soles. Definitely a money-saving technique, as I don' t have to worry about buying extra lifting shoes for weightlifting activities. Doing single-leg squats has never felt better! The shoes are also easy to clean; you can literally just wipe off dust or any marks. It's versatile, durable, and on top of its game."
Under Armour HOVR Apex
The HOVR Apex features Under Armour's Tribase technology in the sole, designed for extra stability, especially in workouts where you need to change direction very quickly. And stability should certainly be its middle name. It almost feels like you're wearing a brace. If you struggle with ankle instability and are prone to twisting or spraining ligaments, this is a really good option. Because it's not quite as grippy as some of the other shoes we've tested, it performs really well on carpets. There's no chance of getting stuck as you jump around. Keep it in the workout space though – it's a little heavy for running.
Deputy editor Wanita Nicol says: "These are among the most stable workout shoes I've ever trained in. Thanks to clever lacing design and a reinforcement around the midfoot, my narrow feet felt supported, even wearing a thin sock. They are a little snug when you pull them on, but UA seems to have thought of that — there's a loop on the heel that makes it easier. They also have good ventilation so my feet don't get hot and sweaty when I train."
adidas Primeblue Ultraboost 20
adidas Primeblue Ultraboost 20
R 2999
BUY NOW
A recent worldwide study of internet search results across 40 countries by SportsShoes.com revealed that the Ultraboost is the most popular running shoe in both South Africa and the world: 32 out of 40 countries search it more than any other running shoe and it averages 327 000 searches a month! To be honest, we weren't really surprised. It's an awesome running shoe for any distance and a firm favourite of many of us here in the WH office. And despite technically being a running shoe, it can also handle a home workout. The upper hugs your foot snugly, but the Primeknit material prevents your feet from feeling squashed. The signature Boost foam in the midsole propels you forward with every step.
Content creator Cally Silberbauer says: "I've used these shoes for road runs as well as HIIT workouts and they've delivered in every way. There's a great ankle support system which is a winner for me as I do tend to roll my ankles when running (weak ankles!). The Ultraboost range always has a great energy return or bounce factor and the 20s are no exception. All-in-all, my feet are always happy working out in these beauts!"  
READ MORE ON: Fitness Fitness Advice Fitness Gear More