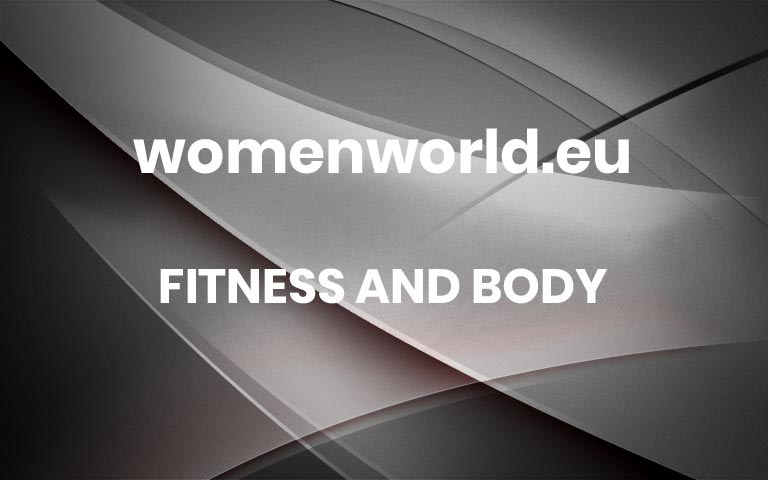 If your idea of a perfect getaway involves a bit more adrenaline and a lot less lounging, then join the club. Chamain van Zyl, our online editor and hiking enthusiast, knows the drill: "Spontaneous bushveld strolls and local trail scouting? Count me in!"
Plus, a foray into nature reaps health benefits, too. In a 2020 study published in the Journal of Contemporary Psychotherapy, researchers discovered a significant correlation between outdoor mindfulness and two key components of human well-being: positivity and life satisfaction. The study underscores the impact of mindful experiences in natural settings on individuals' emotional well-being and overall life contentment. So, if you're still wondering why you should hit the trails and discover the great outdoors, these articles might help:
Beyond the basics
We've crafted a guide for your upcoming adventure—packed with action cameras, versatile gear and all the outdoor essentials you never knew you needed. Happy shopping!
Hiking or Trail Running
GoPro Hero 10 Black
Capture the heart-pounding moments of your hiking, running, surfing, cycling and all the epic adventures with the GoPro Hero 10. Don't miss a single second of the action!
Garmin vívoactive® 5
Keep a vigilant eye on your body battery this holiday season. Remember to prioritise much-needed rest and recovery after each exhilarating session. Your body's your most valuable adventure tool!
Salomon Active Skin 8 
Whether it's a quick run or a day-long hike, this hydration vest offers ultimate comfort with its soft, snug fit and breathability. Plus, enjoy modular storage and clever chest pockets for quick access to your flasks.
USN Vooma Bar Almond & Honey Nougat
Get hooked on these delectable USN nougat bars! Not only do they taste AMAZING, but they also give you the 'vooma' you need during your action-packed activities. It's the perfect on-the-go fuel!
PUMA X Liberty Women's Crop Top
It's not just about hiking; it's about hiking in both style and comfort. A sports bra ensures the utmost support for your adventure. After all, we need to look after the girls on any trip!
READ MORE: 3 Things To Look For When Buying A Hiking Backpack (Plus, 8 Amazing Ones To Buy Right Now)
Women's UA RUSH™ Energy 2.0 Short Sleeve
This top not only fits like a dream, but it helps you stay dry, stay energised and conquer every PB on your journey!
Ladies X-Trail Waterproof Running Jacket
Don't let unpredictable weather keep you from the trails. Stay cool, dry and protected with the Ladies X-Trail lightweight jacket. It's designed for the most demanding conditions and easily packs into your hydration pack. Be unstoppable, rain or shine!
Kitchen Think Gadget Set
Marshmallow on a stick is so last season. For the outdoor foodie, this self-stacking nesting gadget set is a game-changer. Enjoy brie and fig sarmies on your hike with a swivel peeler, mini grater, pizza cutter, bottle opener and grinder.
adidas Terrex Speed Flow Trail Running Shoes
Your adventure's best friend. Designed for racing on any terrain and in all conditions, these shoes offer comfort and grip with a breathable mesh upper and a cushioned, lightweight midsole. Stay sure-footed on wet rocks and roots with the Continental™ Rubber outsole.
Falke Silver Cushion Runner
Never underestimate the importance of quality socks. Choose the right fit, just like the right shoes, for a blister-free experience.
READ MORE: 24 Best Fitness Gifts For The Gym Lover In Your Life
Thule AllTrail X 15L
Whether you're hauling snacks, jackets, or more, this versatile waxed canvas backpack can handle it all. It's equally at home on the trail as it is in the city, ensuring you're ready for any adventure that comes your way.
Women's UA Run Elite 2-in-1 Shorts
What's an adventure without comfy shorts? These have an expandable pocket to secure your phone without the bounce, making them perfect for runners who like to stay connected.
Mountain Biking
Specialized Women's Camber Comp Carbon
You cannot go wrong with Specialized! This bike is designed to give women the ultimate trail experience, offering speed, efficiency, and assured handling both uphill and downhill. Get ready to ride like never before!
Assos® Uma GT Evo | Women's Half Shorts
"I prefer shorts over bib shorts, it's just easier to get out of when nature calls. [chuckles]" says Chamain van Zyl, Digital Editor. Picking the right pair of cycling shorts is crucial to keep your comfort levels high and your bum happy on those long rides.
Ciovita Nucleo Sport Fit Cycling Jersey
Look as cool as your ride while tearing up the trails! The Nucleo Sport Fit Cycling Jersey offers a relaxed sport-fit style with slightly longer sleeves. It also packs an expandable pocket for extra storage, reflective trims for visibility and a secure elasticated back hem. Style and function in one!
Fizik Ladies Terra Ergolace X2 Mountain Bike Shoe
These gorgeous mountain bike shoes offer an anatomical fit for ultimate comfort. Plus, they feature an X2 outsole with Vibram grip for superior traction both on and off the bike.
READ MORE: 10 Reasons Why You Should Take Up Cycling In 2023
Giro Radix Cycle Helmet
Safety is non-negotiable! Protect yourself with the Giro Radix Cycle Helmet, built to deliver toughness, protection, durability, and style. Your trusted companion for a thrilling ride through the trails.
ILoveBoobies Tropical Socks
Don't forget to match your kit with cute socks! These tropical socks by I Love Boobies aren't just adorable; they're functional and for a fantastic cause. For every five pairs of socks sold, one breast cancer screening is paid for.
Women's Health participates in various affiliate marketing programmes, which means we may get commissions on editorially chosen products purchased through our links to retailer sites. More