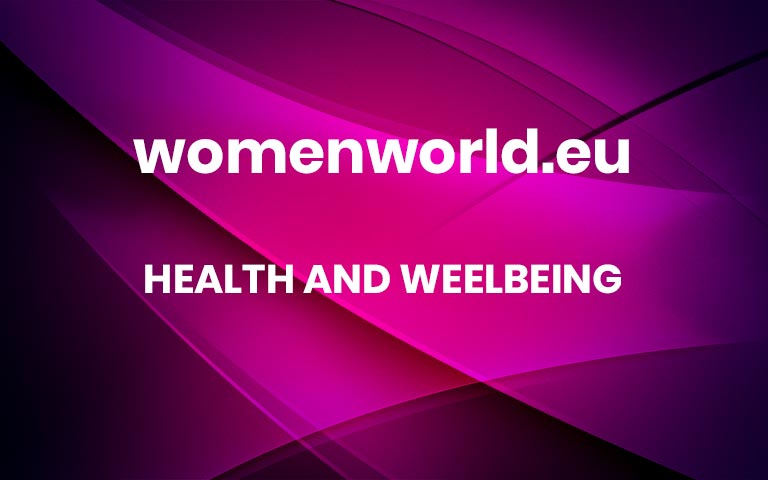 Even though New Year's resolutions look a little different this year, it's still the season for self-invention. The beginning of January means making new promises to ourselves, letting go of the past year, and, most importantly, reflecting on what we want out of the year ahead. And the best way to keep resolutions (instead of letting them trickle out by January 28 like most years)? Go all-in by indulging in a good book that offers concrete advice to reach your goals and become your best self. So to help you make resolutions that will stick (because we all deserve a win in 2021), we've rounded up the best books that will give you a much-needed dose of inspiration, optimism, and motivation. Whether your 2021 resolution looks more like running a marathon or just getting off the couch every once in a while (no judgment), these books will help you get there. 
Sallie Krawcheck
Own It: The Power of Women at Work
This bestseller is basically the #1 career playbook for 2021. No matter your industry or where you're at in your career, "Own It" is a powerful manual for a new set of rules to achieve professional success. Read if: your resolutions are career-focused.
Mallika Chopra
Living with Intent: My Somewhat Messy Journey to Purpose, Peace, and Joy
Because sometimes resolutions aren't about changing your life; they're about changing your mindset. Use this book as your go-to for finding purpose, joy, gratitude, and balance. Read if: you're done thinking about what your life could be, and instead want to appreciate where you are now.
Are You Fully Charged?: The 3 Keys to Energizing Your Work and Life
Never feel like you have enough energy or time to accomplish all you want? Maybe your to-do list feels impossible to finish, or you give up on goals because you don't have the time. Drawing on practical advice from the latest in business, psychology, and economics, this book proves you can accomplish everything you want. Read if: you feel like you're always lacking time or energy.
Laura Thomas, PhD
Just Eat It: How Intuitive Eating Can Help You Get Your Shit Together Around Food
Whether your nutrition resolution is to stop eating late-night pizza (right, like that's going to happen!) or to get rid of outdated food rules, intuitive eating is the way to finally eat nourishing foods and achieve food freedom. "Just Eat It" is a life-changing read about trusting your appetite, listening to your body, and ditching diet culture once and for all. Read if: you're sick of struggling with your relationship with food.
Michelle Obama
Becoming
Because we would be remiss if we didn't include our queen, Michelle Obama, on any list of life-changing books. "Becoming" is the inspirational memoir you've been looking for to motivate you to chase your dreams. Read if: you want to focus on New Year's resolutions, but self-help books aren't typically your thing.
Barbara L. Fredrickson, PhD
Love 2.0: Finding Happiness and Health in Moments of Connection
This isn't your average relationship book. Whether or not your resolutions have to do with your love life, Fredrickson argues that love is the secret to improving our physical and mental health. Oh, and FYI, she also argues that love is not about a romantic relationship (though it can be!). It's about connection between all people, including strangers, coworkers, friends, and family members, so this book is for anyone (regardless of relationship status). Read if: you're looking for a new perspective to change your health.
BJ Fogg, PhD
Tiny Habits: The Small Changes That Change Everything
No matter how big your resolutions or goals are, the secret to achieving them is in small changes. Fogg breaks down how exactly to achieve anything you want by starting small. For example, try two push-ups a day instead of aiming for a 60-minute workout, or take a deep breath whenever you get in your car instead of starting with a full meditation practice. Read if: you have some lofty resolutions you're not sure how to achieve.
Maxie McCoy
You're Not Lost: An Inspired Action Plan for Finding Your Own Way
With step-by-step advice, thoughtful exercises, and real-life stories from McCoy and other inspirational women, "You're Not Lost" is an inspiring action plan to get the life you want (and deserve!). Read if: 2020 made you feel lost, hopeless, or confused in any area of your life.
James Clear
Atomic Habits: An Easy & Proven Way to Build Good Habits & Break Bad Ones
No matter your 2021 resolutions, "Atomic Habits" offers a proven framework for changing your life by forming good habits, breaking bad ones, and mastering small behaviors that lead to massive transformation. Learn how to overcome a lack of motivation or willpower, get back on track when you fall off course, and design your schedule for success. Read if: your New Year's resolutions typically don't last past January.
Ann Shoket
The Big Life
Sometimes just a few key changes can help you achieve everything you want in your career, finances, love life, and overall wellbeing. Or, at least, that's what trailblazing editor-in-chief of Seventeen, Ann Shoket, argues in her self-help book and memoir packed with actionable guidance to living your best life. Read if: your resolution is to find more meaning in your life.
Lalah Delia
Vibrate Higher Daily: Live Your Power
Looking for inspiration to tap into your inner power and become your best self? Instagram superstar, Lalah Deliah, put her self-help wisdom into this comprehensive book that teaches us that we have control over situations and our emotions. "Vibrating Higher Daily" helps you make intentional day-to-day choices that lift you out of mindsets, habits, and lifestyles that don't serve you. Read if: you're over physical resolutions and ready to transform your soul instead.
Dan Harris
10% Happier
Dan Harris experienced a nationally televised panic attack that acted as a wake-up call to prioritize mental health and make some major changes in his life. Follow Harris on his quest for happiness as he explores spiritual practices, studies scientific research, and explains his own experiences to help you get 10 percent happier (and maybe a lot more). Read if: anxiety or stress levels are affecting your life.
Gabrielle Bernstein
Super Attractor: Methods for Manifesting a Life beyond Your Wildest Dreams
Filled with tangible tools like the "Choose Again Method" for reframing negative thoughts and boosting your mood, "Super Attractor" is a more spiritual approach with essential tips to live in alignment with the universe to create the life that you want. Forget resolutions–start attracting the life you want right now. Read if: your resolutions include getting more in touch with yourself. More