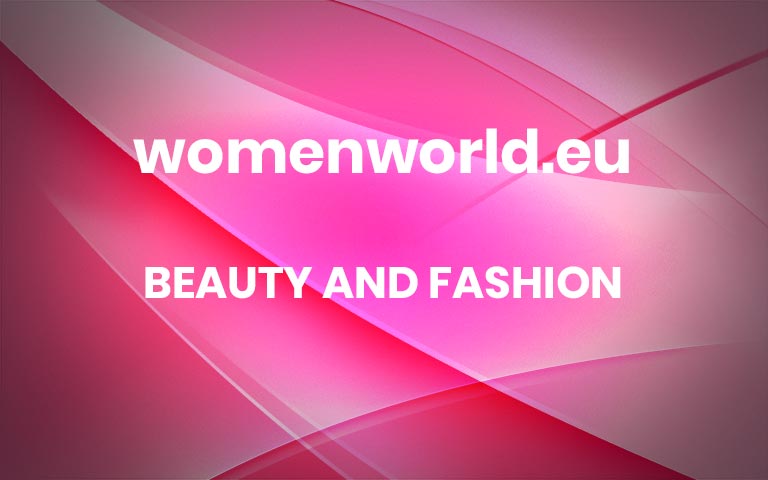 A few months ago, I wrote about my current fashion muse and the joys of having a fictional character that inspires you to get out of your comfort zone with your wardrobe. It doesn't happen often, but when it does, it has you throwing your plain, grey sweaters aside and filling your cart up with pieces you never knew you'd touch.To absolutely everyone's surprise, 2020 just delivered us something we didn't know we needed, yet another fictional fashion icon: Emily, from Netflix's new Emily in Paris. Played by the fabulous Lily Collins, as our Graphic Designer Kelly said in our weekly meeting yesterday, "She just makes you want to embrace maximalism." Not only are her outfits made impeccable by the addition of the backdrop of Paris, but they all have the je ne sai quoi of looking like she effortless threw five different colors and patterns onto her body—and more often than not, topped it off with a wild hat—and they somehow just worked. 
After binging the series in one weekend (naturally), our carts are full of eclectic, out-of-the-box pieces that are, quite frankly, exactly what we need to get out of our quarantine slumps. Get ready for some bright colors, a lot of prints, and hell, even a beret or two.
Source: Netflix
Wool Blend Beret
Emily rarely leaves her apartment without some form of a hat (often a bucket hat, but I'm choosing to respectfully ignore that), and the standout was, by far and large, her series of berets. I bought a beret last year and wore it endlessly throughout winter, and Emily encouraged me to pick up another one to wear this year. Trust me: it'll make you forget about your collection of pom hats.
Knit Houndstooth Cardigan
A good houndstooth makes an appearance a million times in this show, and this cardigan with gold detailing fits the Parisian-chic bill.
Source: Netflix
Arin Bouclé Trench Coat
One of my favorite looks of the series is a quick scene (where Emily meets Camille, who is also a font of chic style inspo), but the coat is perfection. I haven't loved a bold coat this much since my J.Crew obsession in 2008, but if I've learned anything from "Emily in Paris," it's that I should work some bright color back in my wardrobe.
Jeffrey Campbell
Bourdin Mary Jane Pump
Emily basically wears only heels throughout the entire series, which in addition to giving me extreme anxiety because she is indeed wearing them on cobblestone streets, inspired me to be more daring about my footwear choices. These Mary Jane pumps combined with tights, a skirt, and a jacket are the makings of a perfectly Parisian look to wear all winter long.
Faux Fur Jacket
Emily's coats are abundant and all statement-making, and I'd confidently state on the record that nothing is more statement-making than a hot pink fur coat.
Source: Netflix
Double Breasted Suit Jacket
While I'm not going to be trotting out any crop tops to work, I do love the myriad of jackets and blazers Emily tosses over them.
Silky Scarf
One of the best parts of Emily's style is that it feels true to what an American girl would wear in Paris (bonjour berets!), and the scarves are no exception. I love how she pairs them under cardigans and jackets for a silky pop of texture.
Source: Netflix
Wool-Blend Shacket
At Emily's influencer lunch, she wears a green Chanel jacket that, quite literally, took my breath away. Everything from the tailoring to the color was sheer perfection, and while this jacket is slightly more muted than hers was, the structure and pockets are nearly identical—and you don't need to shop vintage Chanel to own it.
Textured-Weave Jacket
Emily wears a tweed jacket (or 10) throughout the series, and it got me thinking "Why do I have absolutely nothing made out of this incredibly chic material" and googled tweed jackets for hours after. This textured jacket screams Emily—especially paired with a mini skirt and heel.
Source: Netflix
Houndstooth Tweed Bomber Jacket
There are several memorable houndstooth moments throughout the series, and it has completely reignited my love of the fabric. This bomber is the perfect mix of classic and trendy—pair with a bright dress or a complimenting pattern for an Emily-approved look.
Quilted Chain Bag
Emily has a series of impeccable Chanel bags to match every outfit, and while we aren't all on a Chanel budget, we can emulate the classic bags with this (much, much, much) less expensive option. Its quilted details and gold hardware will give you the same feel of classic femininity that Emily's bag collection gives her.
Source: Netflix
Jacquard-Knit Cardigan
A wild print? That's what Emily lives for (not to mention that H&M literally styled this with a collared shirt and plaid skirt—which is arguably exactly how she'd wear it).
Source: Netflix
Ruffled Cotton Blouse
I was so into the extraordinarily ruffled shirt Emily dons to hide her outrageous hickey that I immediately bought this top. I can't wait to pair it with that houndstooth bomber or a classic plaid blazer.
Collared Pearl Sweater
One of the most joyous things about this series for me was the excessive amount of statement collars that Emily wore—and what makes a collar a statement more than some pearl embellishments? Emily would approve on all fronts.
Colburne Colorblock Coziest Textured Yarn Cardigan Sweater
When I wasn't busy falling for Gabriel, I was falling for all the cardigans Emily is running around in (the girl changes outfits on this show at the drop of a bucket hat). The color-blocking of this one is perfect. Throw on a scarf and you're good to go.