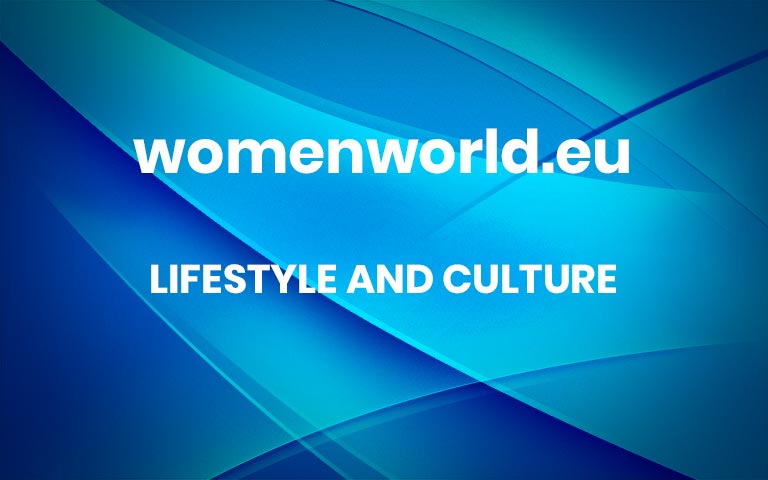 Lifestyle
by Team Emirates Woman
1 hour ago
As the final Full Moon lunation in Libra passes, it asks, what have you missed? It is something you may have overlooked. It needs more clarity, so please give it some attention. Thankfully, Jupiter was near the Sun, which is very beneficial so you can expect positive news shortly. Even if you are not overly ambitious, the house topics point to success, luck, and limelight in your career, around your workplace or in areas related to your health. Everything will depend on how you feel, although your need for recognition should err toward more modest behaviours rather than trying to outshine the 'Master'
. More importantly, you're also probably thinking, is it Eclipse season again? You may recall the last series in early November, where we forewarned you that Pluto would reveal his plans for 2024 by April 2023. And just like that, we have arrived at that point. If you missed that prediction, then head to thekarmicsoul.com
Let's do a quick astrological (and astronomical) refresh. Eclipses travel in zodiacal opposition, in pairs, two weeks apart. This is another of our seven-part Taurus-Scorpio series that began on 19 November 2021. They wrap up their latest life lessons for us on 28 October 2023. Eclipses aim to open new energetic gateways through undeniable and decidedly uncomfortable situations. They will always form a powerful part of your karmic journey through life.
This series takes place in two fixed signs, so those with personal planets in Taurus, Leo, Scorpio, and Aquarius must pay particular attention. Try to keep a journal during Eclipse time to remind yourself of any breakthroughs or discoveries you may have. The devil will be in the detail. As the Moon crosses the Ecliptic, or path of the Sun, it forms an exact degree and minute of the opposite sign in the chart. The Nodes work together to create a balance; the North seeks fulfillment and growth; the South struggles to maintain the status quo.
The New Moon in Taurus Eclipse on 21 April sits in the house of partnerships and long-term commitments. Do you know where it's heading? It suggests some may have second thoughts about committing to a current collaboration, union, or somewhere they find sensual pleasure. The Taurus New Moon Eclipse opposes Scorpio's South Node, suggesting that some may need a romantic break from their loved ones in favour of more time with their friends. Remember, as the North and South Nodes transit through each zodiac sign; they work with the moon to test your feelings and challenge the direction around the particular house topic it touches. This time, the Moon will be exalted in a very adamant Taurus. Watch out for fluctuating moods around 7th house topics. Some may be touchy, brooding, selfish, and emotionally manipulative.
The precursor, of course, is MEN, who are happily married. They do not want the drama or the ramifications of what divorce brings. Could you give them some space anyway? Can they escape into their man cave and do whatever they need? This is especially true if they like to create or play music, write or be involved in stage, television or film. It appears they are stuck or struggling with a particular concept or idea that is readily accepted by a bigger group of people, and men, as we know, can be like a dog with a bone.
Mercury is transiting through Venus-ruled Taurus, strongly challenged by Scorpio's two ruling planets, Mars and a subversive Pluto, pushing for long-term change. They are trying to create some thinking room around your home life.
Women want to be recognised for what they know and have to contribute emotionally to a partnership. Mercury is pushing them to have conversations around love, intimacy, and stability, and she knows what she needs to say. It could go either way, so we look to natal Mars in Cancer to see what she says: "I need my desires met", or we need to have a new partnership philosophy moving forward. Pluto suggests a choice needs to be made between your old self or where you currently live and the desire for more personal freedom.
Deep down, you know you've seen better days. Inconsistent and unreliable events force you to ride the inevitable waves of emotion.
The Universe wants you to be a true embodiment of your spirit – put yourself first. Mars and Saturn have worked together to help push you toward your goals. Black Moon Lilith has one eye firmly on the spotlight, moving you toward your success, but at the expense of others.
The Full Moon in Scorpio's Solar Eclipse illuminates our skies on 5 May, signalling what must be left behind yet again. It's not easy; it is fraught with conflict and hard work. The problems from the New Moon Eclipse are now layered with behind-the-scenes questions, some deep and penetrating, with unknowable answers. Mercury can appear almost accusatory. Expect some behind-the-scenes detective work by the emotionally thwarted!
On a brighter note, that feeling of relative freedom is so incredibly liberating. Love is discombobulated. The energy flows toward Neptune, clouding any certainty around your options. Where should you go, and what should you do? Perhaps you have taken things for granted? Neptune suggests any deception was gradual and hidden by moments of beautiful intimacy.
Business partnerships are bubbling nicely if you focus on communications, science, spiritualism, and technology. The team is a terrific blend of entrepreneurial spirit and talent. Creative houses also run by men are favoured. They have the edge at the moment and are well-liked by their clients.
Wait! Who's shining in their career? I will tell you who! Those who have done the work. They are dedicated, bursting with new concepts, and carefully paying attention to detail. Anyone with a discerning eye for beauty should expect favourable reviews.
– For more on luxury lifestyle, news, fashion and beauty follow Emirates Woman on Facebook and Instagram
Images: Instagram @yana.potter.art More