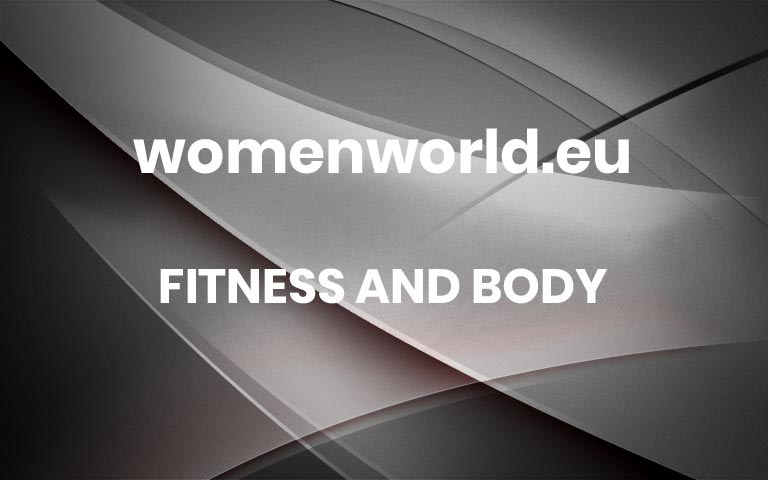 Can one exercise without actually working out? The answer is 'Yes'! Real talk: According to the Heart & Stroke Foundation Of South Africa, one should get in a minimum of 150 minutes of physical activity each week. This brings an array of benefits.
Firstly, engaging in regular movement enhances physical fitness and boosts overall health.
It elevates cardiovascular endurance, strengthening the heart muscle and improving blood circulation throughout the body.
Additionally, working out helps control weight by burning calories and building lean muscles.
Moreover, it plays a vital role in preventing chronic diseases such as obesity, diabetes and hypertension by regulating blood sugar levels and lowering blood pressure.
Furthermore, exercise acts as a natural mood booster due to its ability to release endorphins – the feel-good hormones – which reduce stress levels and alleviate symptoms of anxiety or depression.
Saying all of that, in terms of working out, the struggle is a very real thing during the holidays. Sun's out, and all you want to do is have fun in the outdoors. Motivation to get your booty to the gym is very low. But we have a solution! You can get your minutes in and still have summer fun.
Here are a few simple tricks you can use to turn your days into simple workouts, without actually exercising.
1. Take A Hike To Burn Calories
Climbing a mountain beats another lap of your local park. But varying the elevation will benefit more than your boredom. While walking uphill replicates moves like lunges, the descent is an effective muscle builder, too – because it's an eccentric (muscle-lengthening) exercise, the result is muscles braking as they resist the pull of gravity. It's the same action as lowering a weight to the ground against resistance. What's more, research from the Vorarlberg Institute in Austria found that the descent was almost twice as effective as the ascent at removing blood sugars and improving glucose tolerance in hikers. At the risk of sounding like your mum, please do wear proper footwear.
2. Lighten Up To See More Gains
Whether your baggage allowance is set by FlySafair or the space in the boot of your car, we suspect your 12kg kettlebell isn't making the cut. But you don't need to lift heavy to get results. A Medicine & Science In Sports & Exercise study found that exhausting your muscles with a 300-rep set triggers your muscles' stress response – in a good way. Granted, that's a lot of reps, but you could balance a book in the other hand, too. So, if you have a bit of weight in your backpack while hiking or walking around – it's a good thing.
3. Build Strength On The Beach
If you're heading to a stretch of sand in the next few months, swap pounding the pavements for a softer terrain. Sand absorbs more energy than firm surfaces, recruiting more muscles in your legs, as well as engaging more of your core. It could even reduce your risk of injury, with a 2017 study published in the European Journal Of Sport Science finding that women who ran on soft sand experienced less muscle damage and inflammation than those who ran on grass 
4. Stretching Is Exercise
Whiling away an afternoon on the picnic blanket? Put that time to good use by giving your muscles a stretch. The Journal Of Applied Physiology reports that stretching a muscle has a similar effect to weight training: both cause micro tears that stimulate your cells to boost growth. Target your quads, calves and hams (no, not the sandwiches).
READ MORE: What Is Cozy Cardio On TikTok? Trainers Weigh In On The Comfy Workout Trend
5. Take The Top Down
Make your holiday hire car a convertible. Studies by Concordia University in Canada found that an hour behind the wheel of a sports car caused a measurable rise in growth hormone, hitting the accelerator on your muscle-building progress, not to mention your tan. Just check your weather app first if you're staycationing.
READ MORE: Tone Up The Fun Way With This Strength And Cardio Dance Workout
6. Strokes Of Genius
Admittedly, the pool is more about posing than performance at this time of year. But for those brief few laps, swap freestyle for butterfly. It relies heavily on the upper body, fatiguing you faster. Plus, it looks pretty pro. Arms day, done. Leg day? Use the lilo to do some kicks.
7. Join The Exercise Band
Gyms might be open, but you can still make gains from your lounge (or garden). Research in the Journal Of Strength & Conditioning rated the chest press against the resistance band push-up and found both to be equally effective. Bands also come in handy for the three-legged race, if you're inclined to turn your workout into a sports day.
8. Use The Park As Your Playground
Don't fancy sweating it out indoors when themercury is rising quicker than the numbers ona December wedding guestlist? Worry not. Thispark-friendly circuit, designed by PT SamanthaMcGowan (@samsays_pt), is calibrated to deliveras big a lift as anything the gym floor has tooffer. Do 12 to 15 reps of each move, completingas many rounds as possible in 10 mins.
Triceps Dip
This one's a toughie, so start with your knees bent. Place your hands on a bench and lift yourself up, then dip your hips, keeping your elbows tucked. Fancy a challenge? Straighten your legs.
Decline Push-up
Master the incline version first, with your hands on a bench and feet on the floor as you push up. Switch to the opposite way when you're feeling strong.
Shoulder press
Shoulder presses require balance, as well as strength, so the seated version makes a slightly easier option. Take one dumbbell (or two) and slowly lift it overhead with your palm facing inwards. Try it standing once that's nailed.
9. Take A Break
After all of some movement, finally, don't be afraid to do, well, nothing at all. In a University of Tokyo study, those who took three-week breaks within a six-month plan saw similar improvements in muscle mass to those who trained continuously. In that case, we'll see you next month. More