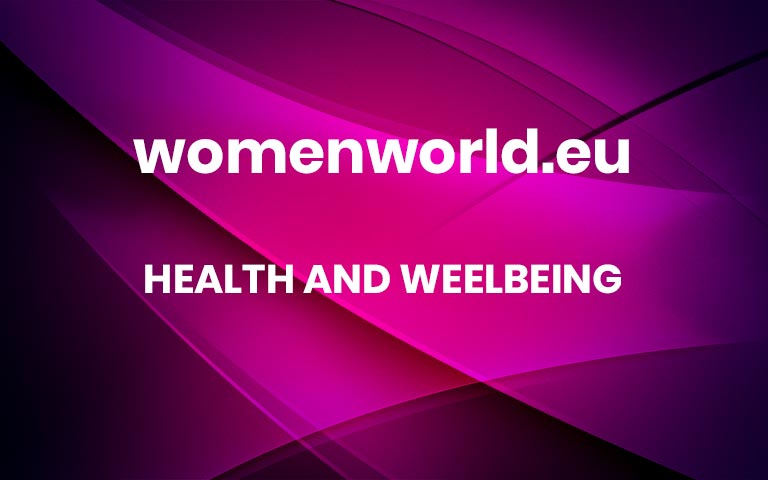 POV: You're reminiscing about your first few dates with your long-term partner. You know, the time when you used to bonk like bunnies? Back then, it was physically impossible to keep your hands off each other, but now the idea of engaging in spontaneous lovemaking with your S.O. sounds, well, meh.
If you can relate, you may be going through a period of low sex drive, also known as low libido.
Biological Factors
Libido is affected by a combination of biological, psychological and social factors known as the biopsychosocial model, says gynaecologist Dr. Alyssa Dweck, MD. "Bio-" refers to medical conditions such as: diabetes, heart disease and some cancers—essentially anything that can cause hormonal or blood flow changes, all of which can influence sexual drive, Dweck explains. Vaginal pain associated with intercourse (i.e., vaginismus) as well as ageing can also influence libido, adds double-certified gynaecologist Dr. Monica Grover, DO.
Psychological Factors
Meanwhile, the "psycho" part of this model is in reference to your emotional well-being and any mental health issues that may impact your libido. For example, depression and anxiety as well as history of abuse or trauma—sexual or otherwise—can impact your sex drive, says Dweck.
Meet the experts: Alyssa Dweck, MD, is a practising gynaecologist and co-author of three books, including The Complete A to Z for Your V: A Women's Guide to Everything You Ever Wanted to Know About Your Vagina. Monica Grover, DO, is a double-certified gynaecologist and the chief medical officer for VSPOT. Rachel Smith, LMFT, is a licensed marriage and family therapist and certified sex therapist.
Social Factors
Finally, "-social" is all about your relationship with sex and others. Cultural upbringing, religion and value systems influence people's general thoughts about sex and how they specifically engage with it, explains Dweck. And when it comes to romantic relationships, if there's conflict or difficulty, a couple's libido will certainly be affected, she adds.
Despite these barriers to entry (get it?), there is a way out of this sexual rut.
If you've recently been feeling unsatisfied with your libido, sex experts are here to help. Ahead, they break down some possible reasons for why your sex drive is low and offer some tried-and-true tips for boosting your libido, so you can access pleasure once again.
What's considered a "normal" sex drive?
Before getting into the nitty-gritty of why your sex drive might not be as high as you'd like, first, let's settle what a normal sex drive is. The short answer: There is no "normal."
"Libido naturally varies from person-to-person and changes throughout your life," explains Grover. What's "normal" to you might not be normal for someone else, because your sex drive depends on your lifestyle and preferences, she adds.
For example, someone who grew up in a household where sex was "taboo" and considered shameful might have a different desire for sex compared to someone who was raised in a sex-positive environment. "The messages that you heard about sex and sexuality and what it is and what it means all greatly impact your desire and openness to sex," says certified sex therapist Rachel Smith, LMFT. So there is no normal; instead, you have to allow the time and space to check in and define for yourself how you wish—and not wish—to engage with sex, she adds.
"The most important thing when we talk about normalcy is whether somebody is distressed about their drive," says Dweck. Some people have a fairly low sex drive as their baseline and don't feel distressed by it, i.e. it's not hindering their quality of life. Others, however, are very affected by the number of times they have sex or think about sex, she adds, and for those people, some sort of intervention may be helpful.
While no "normal" sex drive exists, it's not abnormal for yours to change due to life experiences. As women age, especially during the menopausal period, their sex drive may diminish, explains Dweck. And when it comes to social factors such as relationships, "it's also not unusual if somebody's in a very long-term, albeit very happy relationship, that they may have a lower [sex] drive, either as a result of boredom or being stuck in a routine," Dweck adds.
Why is my sex drive so low?
You already know sex drive is determined by a combination of biological, psychological and social factors, but ahead, the experts outline some specific physical and mental health barriers that might have you feeling bleh about making your bedrock:
Physical Causes of Low Sex Drive
Sexual dysfunction
"Sexual dysfunction is a problem that can happen during any phase of the sexual response cycle," says Grover. Some intercourse-related issues that may decrease one's libido include: a history of painful sex (i.e., dyspareunia or genital pain either before, during, or after sex), vaginal dryness, vaginismus and/or problems reaching orgasm, according to Grover. All of these conditions "can create anxiety surrounding sex and lead to a decrease in sexual desire," she explains.
Reproductive health conditions
Conditions such as endometriosis, premenstrual syndrome (PMS) and polycystic ovary syndrome (PCOS) can also negatively impact libido due to the hormonal changes and imbalances associated with them, says Grover.
Medications
Certain prescription drugs, especially a specific class of antidepressants known as selective serotonin reuptake inhibitors (SSRIs), are known to decrease sex drive, explains Grover. These drugs impact your ability to access the hormones and neurotransmitters important for experiencing sexual pleasure, says Smith. "[Certain] antipsychotics and even medications for ADHD" can also lower libido, Grover adds.
Fatigue
Studies have shown that poor sleep can induce adrenal fatigue and increase cortisol levels, which can diminish sexual desire, says Grover.
Ageing and hormonal changes
"Changes in estrogen and testosterone levels greatly affect someone's libido," says Grover. Some hormonal changes associated with ageing include pregnancy and menopause, both of which can influence sex drive.
Pregnancy and postpartum
"Hormone changes during pregnancy, just after having a baby and nursing can put a damper on sex drive," Grover says. Not to mention, fatigue, changes in body image and the pressures of caring for a child can also contribute to a decrease in sexual desire, she adds.
Menopause
During the transition into menopause, estrogen levels drop, explains Grover. This can cause vaginal dryness, resulting in painful and uncomfortable sex, making you less interested in intercourse, she adds.
Exercise
Both too much or too little physical activity can cause a decrease in sex drive, according to Grover and a study published in Medicine & Science in Sports & Exercise.
Stress
"Stress tends to be one of the number one killers of libido," explains Smith. And while stress is a mental health-related issue, it's also a physical health issue as "when cortisol levels go up, sex hormone levels go down," she says.
Mental Health Causes of Low Sex Drive
Anxiety and depression
Apart from the SSRIs used to treat these mental health conditions, anxiety and depression themselves interfere with your hormone levels, resulting in a lower libido. "Anxiety can cause increased levels of cortisol, or the 'stress hormone,' and high levels of cortisol can suppress the sex hormones that impact your sex drive," explains Grover. Depression, for its part, can cause an imbalance of the neurotransmitters that help regulate libido, Grover adds. And, in general, physical fatigue, low self-esteem and feelings of hopelessness—all symptoms of depression—can decrease sex drive, she says.
History of trauma
Experiencing trauma, especially of the sexual variety (i.e., sexual harassment, sexual abuse, or rape), can negatively impact one's desire for sex, explains Grover.
Relationship problems
Issues in a romantic relationship play a major part in decreasing sex drive, says Grover. "Problems with communication, trust or intimacy, are among the most common causes of a low libido," she explains. While sex is a physical act, there's no denying the vital role having an emotional connection plays in forming one's desire for sex. "If you don't feel safe, secure, cared for, seen, heard, or supported, then you're less likely to take next steps in terms of intimacy," says Smith. On the flip side, if the emotional bond is there, but you're not finding the sex you're having with your partner particularly pleasurable or enjoyable, that can also negatively impact your libido, she adds.
Low self-esteem
How you feel in your body plays a significant role in your openness and ability to access sexual desire, says Smith. "If one's not comfortable in their own skin, how can they invite someone else in to share in that experience [of sex]?" she asks. The answer: It's quite difficult (but not impossible—more on that in a sec).
How can I increase my sex drive?
Now that you know why your engine isn't revving the way it used to, what can you do to step on the gas, so to speak? Ahead, these 12 expert-approved tips can help your sex drive go from zero to 60 (vroom vroom!).
1. Get checked up.
"Number one, get a medical checkup," says Dweck. You want to make sure there's no medical issue or medication that's screwing with your libido. So, check in with your gynae or a specialist in hormonal changes to either figure out if that's the cause or cross it off the list.
2. Implement healthier lifestyle choices.
Perhaps this comes as no surprise, but the consumption of alcohol and tobacco can negatively impact your sex drive, according to previous studies and research. So while it's easier said than done—especially in the case of addiction—try your hardest to cut back on these substances.
And if you're always tired when it's time to wriggle in between the sheets, consider getting more sleep and/or levelling up your exercise routine—or the opposite, working out less. Switching up your schedule might help you find your sexy sweet spot.
3. Manage your stress and anxiety.
Stress and anxiety increase cortisol levels, which in turn lower your libido. So to improve your sex drive, try to manage your stress and anxiety levels, says Grover.
You may even consider indulging in some self-care—both after a stressful day and before engaging in sex. Maybe you take a bubble bath after work to open yourself up and alleviate the stress from the day, says Smith.
4. Prioritize your mental health.
If a history of sexual trauma is getting in the way of your ability to access pleasure, consider getting assistance to help you treat that trauma, depression, or anxiety, says Glover.
You may want to speak to a licensed psychotherapist who specialises in your specific type of trauma—or, better yet, a sex therapist that can walk you through releasing any feelings of shame or embarrassment regarding sex and self-pleasure.
5. Discover your desire style.
Smith explains that there are two desire types: spontaneous and responsive. Spontaneous desire is what's typically shown in movies and media; it describes someone who feels a mental or emotional need for sex, first, to which their body quickly responds to thereafter, she says. People with this desire style operate like a "light switch," Smith explains.
"Sex is more on the forefront of their minds—they're probably initiating sex more often because it's more readily available to them."
Those with responsive desire, however, need the physical arousal, first, then the mental and emotional wanting of sex comes after, explains Smith. "This is like the dimmer switch." These people need to be in sexual experiences for the desire for sex to click in their mind, she adds. They're not often initiating sex, but when they're in the thick of it, they're thinking, "This is great."
Arousal—the physiological response to sexual stimuli—often follows desire—the wanting of sex—so it's important to get acquainted with your desire style in order to figure out what it is that you—and your sexual partner—need to get it on.
Of course, it's true that if you don't want sex, you shouldn't have it, but this thinking can sometimes be a disservice to those with responsive desire, says Smith. "As long as sex is consensual, you don't have to want sex to have sex, actually," she says. For those with responsive desire, it's quite the opposite as their desire starts from a place of willingness versus wanting.
6. Figure out your turn-ons and turn-offs.
You can't communicate what your sexual needs are with a partner if you, yourself, don't know your accelerators—turns ons—and brakes—turn offs.
"And that's really the only way—through being able to communicate with your partner—that you're going to learn how to develop good sex or experience a positive, pleasurable sexual experience," says Smith.
Smith explains that, in this society, the responsibility to discover your turn-ons and turn-offs is put on partners, when really it's your own responsibility to figure out what helps you achieve orgasm. One way to figure out what gets you to a big O is through self-pleasure, of course. But yet another way…
7. Explore erotic content.
Not only does engaging with X-rated videos and books help you see what might turn you on, but it also assists in getting love on the brain, á la Rihanna. "This is called bibliotherapy, which is just a fancy way of saying using tools like videos or texts to try to get sexual thoughts on the brain," says Dweck. "The more this is done on a voluntary basis, the more [the desire for sex] will become spontaneous."
8. Work on your emotional connection.
In order to have a strong sexual connection, you first need to develop a strong emotional bond. If you're feeling uncared for by your S.O., then you're most likely not going to want to get in between the sheets with them.
Make sure you're feeling safe and secure and you can trust your partner and then the rest will follow, says Smith.
9. Schedule sex.
Truthfully, when you're always busy with work schedules, chores and childcare, it can be hard to, uh, get in the mood. One solution: Put "sex" on the Google Calendar.
For long-term couples, especially, having a convenient, dedicated time to involve yourself in intimacy can help alleviate some of the stress and pressure of keeping the spark alive, says Dweck.
10. Spend more time on foreplay.
A huge influence to a low sex drive, especially for long-term couples, is boredom and being stuck in a rut or routine. To get out of that vicious cycle of just "hitting it and quitting it" and re-access pleasure, Grover recommends spending more time getting each other warmed up before heading into the main event.
You might even consider trying out a new sex move you learned from an erotic video or bringing in sex toys like nipple clamps or a magic wand.
11. Get rid of expectations.
Many times folks are so focused on how they "should" be showing up sexually or how their body appears in the heat of the moment that they aren't present enough to fully enjoy themselves and be in connection with their partner, explains Smith. Sex thus becomes something pressure-inducing, rather than something enjoyable.
To increase your desire for sex and reach peak pleasure, Smith recommends "slowing down and smelling the roses." In other words, alleviate the pressure to perform a certain way.
Think of sex not as something you do, but as a place you go to be together and have a different experience, she says. Once you're able to put all of that other stuff aside, then you're truly able to experience the connection that's available.
12. Consider a medical intervention.
If your low sex drive is really causing you distress and you're discovering that none of these natural remedies are working for you, medical intervention is an option, says Dweck.
In the end, if you're not satisfied with where your libido is at right now, just know there's hope. Through open communication, some self-exploration and self-care and a caring partner, you're sure to find a frequency—plus, some new sex moves—that will make you both happy and (consensually) handsy.
This story was written by Naydeline Mejia and was first published on womenshealthmag.com More