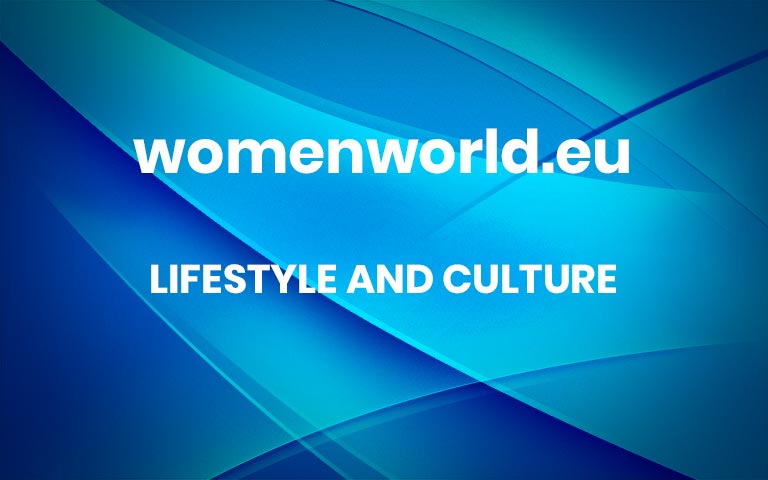 Life
by Sarah Joseph
1 hour ago
RAKxa shares how this wellness experience has put Thailand on the wellness map with its holistic treatments and deep detox focus.
Talk us through the bespoke wellness consultation process you've designed for guests.
Guests can embark on a journey with a three-step assessment that includes a health and wellness consultation session, a functional fitness assessment at RAKxa GAYA, and an in-depth doctor consultation at the VitalLife Scientific Wellness Centre and Traditional Wellness at RAKxa JAI. We place emphasis on addressing the entirety of an individual's health by comprehensively examining their medical history to gain a complete understanding of the current health status. Upon completion of the initial consultation, a tailored programme is designed to ensure that you feel comfortable and confident incorporating changes into your daily life. The treatment plan will evolve over time as you progresson your wellness journey. Next, we move onto the Functional Fitness Assessment(FFA) to analyze your daily essential functional movement including strength, mobility, balance, and coordination to guide you to the right treatments, classes, and exercises that suit you best while with us and in your everyday life back home. Then guests will have the chance to consult with an anti-ageing doctor to review all your conditions. Additionally, at the VitalLife Scientific Wellness Centre at RAKxa Wellness, a full repertoire of laboratory tests including complete blood test, hormone panel screening, food intolerance test, micronutrient test, and urine metal test is provided along with online consultation with nutritionists. Our anti-ageing doctors will work collaboratively with the other RAKxa's traditional therapists with years of experience in practising Ayurveda, Traditional Thai medicine, and Traditional Chinese Medicine, to create a fully integrative personalised wellness programme.
What was the inspiration behind launching RAKxa, the luxury wellness destination?
We understand that everyone's health journey is unique and ever-changing. When it comes to individual health, a 'one size fits all' treatment will not be as effective as a personalised one where each individual's health issues are uniquely treated. We are dedicated to being your trusty health guide, offering valuable support to those navigating the complexities of the healthcare system. We are dedicated to healing, sustaining, and preventing – a lasting wellness journey tailored to your unique needs. We embrace an integrative approach as a whole to wellbeing through a combination of health care, therapies, treatments, and wisdom of traditional and modern medicine, along with, nutrition, rest, and taking advantage of their unique healing benefits that complement one another, then integrate them into a healing system or what we call a programme, to deliver synergistic and complementary wellness results, with a more pleasant healing experience. Our brand philosophy states, 'Health is Wealth' – Everyone wishes to guard and cherish their health as much as their wealth.
"We believe that a balance of opposing forces, known as Yin and Yang, is crucial for both the body's optimal functioning and overall health."
The villas are designed to encourage deep rest and reflection. How does the design and layout ensure utmost relaxation?
The layout and function of the villas are ergonomically designed by doctors to create a safe and comfortable resting space for everyone. The bed's height is set to no higher than 70cm for comfort, especially for elderly guests or those with back pain and injuries. Natural materials such as hypoallergenic cotton silk bedsheets are chosen, with a choice of six pillow types for our guests to choose from (contour massage, cervical opedic, classic natural latex, buckwheat, companion, and memory foam), all are made from natural materials. The organic selection of amenities made from high-quality natural materials designed by Thai local brands embraces the idea of giving back to the local community. Our rooms are decorated with earthy tones, creating a calm and serene atmosphere. Soft fabrics and blackout curtains are installed throughout the villas so that our guests can enjoy a peaceful and undisturbed night's rest.
The RAKxa's wellness cuisine is centered on ingredients. How does the retreat focus on restoring balance through food?
We believe that good food is the best medicine. Our food philosophy is rooted in the idea that what we eat can profoundly impact our overall health and wellness. By understanding each of our guest's unique dietary needs, conditions, and preferences, we could offer a personalised healthy and balanced dietary menu. At the beginning of your programme – our chefs and nutritionists collaborate with doctors and use dietary lab test results to curate personalised menus that meet individual health goals, from optimising gut health for efficient nutrient absorption to striving to minimise and eventually eliminate harmful toxins accumulated in the body. Also, we work with our traditional medicine doctors – we believe that a balance of opposing forces, known as Yin and Yang, is crucial for both the body's optimal functioning and overall health.
Science and tradition come together at RAKxa. How are the traditional treatments combined with energy healing practices?
Energy Medicine at RAKxa Integrative Wellness is a healing practice that is based on the perpetual transmutation of vibrational energy and has been around for centuries. The techniques are cultivated in various cultures and traditions, and our talented guru's conduct with grace and skill. At RAKxa, we offer unique examples of this methodology from all corners of the world: singing bowls from ancient Tibet, chakra and pranic healing, part of ancient Ayurveda methodology, healing with crystals which date back to Ancient Egypt and Ancient Greece, and Reiki, which originates from Japan. The transformative effects of energy healing help to unleash joy and peace by manipulating brainwaves, enhancing individuals' chemistry and hormone levels, removing energy stagnation and improving your overall wellbeing. Energy healing can be integrated and treated alongside other medical services, whether it is exercises, physical therapies, or administering medical care such as intravenous vitamin (IV) infusions, because we want everyone to be in good health both inside and out and, importantly, in mind and spirit.
The property's medical gym uses technology, functional medicine and the science of movement – what are some of the bespoke exercise routines available?
Our medical gym at RAKxa Gaya uses a diagnostic approach, drawing upon technology, physiotherapy, sports medicine, and the science of movement to create a personalised exercise. RAKxa's team of physiotherapists and sports scientist conduct a comprehensive assessment of guests' body posture, stability, endurance, strength, coordination and balance, as well as everyday movement using state-of-the-art equipment and world-class Olympic Grade Standard machines such as walk-pattern analysis with Gait Analysis, Functional Assessment with Huber, and Neuromuscular reactivation using Redcord Muscle Function Restoration with Red Cord Exercise. Following a thorough assessment, the results are then interpreted by a staff of movement specialists, physiotherapists, and wellness trainers who create custom-made training plans that blend results-oriented, corrective exercises,that are both modern and traditional. Your training programme will be specifically tailored to your conditionsand abilities, as well as your personal wellness goals. Head to Toe Stretch, which is a one-on-one session provided by medical gym staff, is recommended. This passive stretch helps you gently loosen up your physical tension, reduce lactic acid build-up, and improve your range of motion and flexibility.
The VitalLife provides hyper-personalised treatments – what's the science behind this technology?
Our anti-ageing medicine is an array of modern technologies from advanced diagnostic equipment to innovative therapeutic interventions that create hyper-personalised treatments designed to restore and optimise guests' health and longevity. We strive to provide guests with the highest level of medical standards and care, ensuring they receive the most advanced and tailored anti-ageing solutions in a comfortable and welcoming environment. The treatment sessions are based in the Medical Wellness Clinic under the supervision of medical professionals from VitalLife.
July/August's – The Summer Escape Issue with Tania Santos Silva – Download Now 
– For more on luxury lifestyle, news, fashion and beauty follow Emirates Woman on Facebook and Instagram
Images: Supplied More