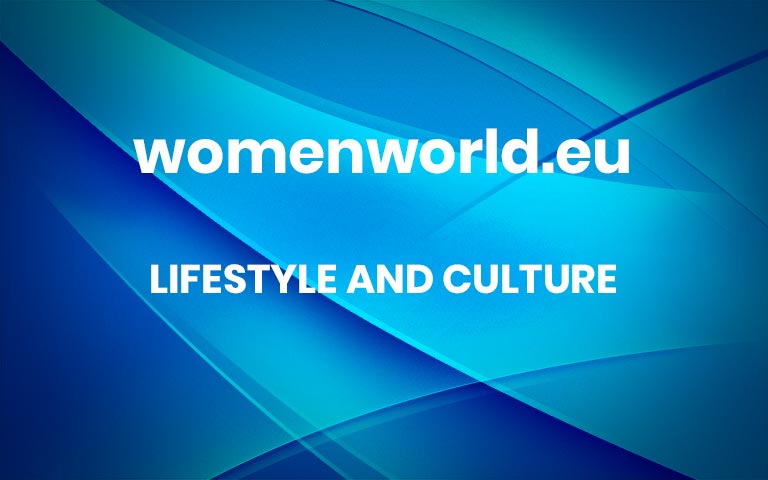 Welcome to the Emirates Woman weekly series 'How I got my job as…' where we speak to some incredible entrepreneurs and businesswomen both based in the UAE and globally to find out about their career paths that led them to where they are now; what their daily routines look like; the advice they'd give to those starting out; and the hurdles they've had to overcome.
This week we chat with CEO & Founder of Blended Wellness and Partner & Creative Director, Solutions Leisure Group, Dominique Laird. The group is a pioneer of the approachable dining, nightlife and entertainment scene, creating the moments people live for, from day to night. With brands such as STK, ULA, En Fuego, Asia Asia and more, the portfolio has expanded over the years and it continues to grow.
The multi-wellness destination, Blended, combines fitness with a host of pampering options, making it a one-stop for all your self-care needs. Founded by Laird, the concept began with her vision to redefine the meaning of beauty standards in the region. She wanted to create a space where individuals can feel at home and focus on improving their own self-care needs. With a more medical approach to aesthetics, this venue offers an extensive array of cutting-edge treatments such as botox, fillers, threads, or even an IV Drip to boost energy levels.
To delve more into her journey as an entrepreneur, Emirates Woman sat down with Laird to see how it all began.
What was your favourite subject at school?
From an early age, I resonated towards ways I could express myself creatively. Whether that be picking up a sketch pad, stitching a Barbie fashion line or choreographing musicals before bedtime. At school, art was the subject I looked forward to, the freedom within the curriculum was unlike math, science and history. It gave room for artistic license, with little to no incorrect answers. I was drawn to opportunities that celebrated individuality, where your work was almost incomparable to others. Art made me happy. Being creative felt natural, it felt easy.
What was your first job?
My first work experience was at Toni & Guy. My cousin, Samantha, was head colourist and managed to get me a junior position. I loved working in an environment where the team's main priority was to make people feel good.Through skill and creativity the team changed people's mood for the better. Adding value with each swish of a comb.
What brought you to Dubai?
Following my passion for creativity and arts, at 16 I moved to London to train in musical theater on a full scholarship. Dancing made me feel alive, without judgment. Expressing emotions through movement felt more natural to me than speech. Classes lead to shows, castings lead to tv and theater. Teaching turned into Contracts, contracts turned into travelling the world and landed me in Spain, Greece and eventually Egypt, where I ran the entertainment for the global music brand, Ministry of sound for Solutions Group. Still wanting to feed my creative need on multiple levels, throughout my career as a performer, I became a professional hair and makeup artist, which gradually combined itself with avant-garde editorial creation and conceptual design for stage and catwalk. I was happily blending all my skills together, building my portfolio with not only performance, but with design and creative direction. My job role today, Group Creative Director of Solutions Group, combines my love of Art, entertainment and design. I am lucky enough to lean on my creative energy to develop concepts, brands, interior design, entertainment, production and all the fun elements in between.
What inspired you to enter the wellness space?
Although performing was my passion, it fast-became my downfall. Unobtainable, unsustainable beauty standards became something I very quickly obsessed with. The place where I found the most peace, quickly became a cage of self-hate and disappointment. I was trapped in a very dark place for what seemed like an eternity. After 10 years, both my body and mind were failing to sustain a normal level of daily activity. After accepting the need for change and admitting to myself that I controlled my own happiness, I started the journey of recovery, the same one I walk today. I quickly developed a very good understanding of the importance of self-love and mindfulness. I channeled every ounce of my being into wellness and celebrating individuality in others and myself. Wellness isn't just a word. It's a mindset, a lifestyle, an all-encompassing journey that everyone deserves. When the opportunity arose to create a space for people to experience and benefit from multiple aspects of wellness in a single space, I wasn't going to shy away.
What are the key elements of your role?
I don't have a role within Blended Wellness, I have a goal. I aspire to provide support, knowledge and guidance. To offer experiences and events that inspire and celebrate as many people as physically possible. I aim to provide result driven wellness treatments, services and activities that empower and elevate the mind, body and soul. I want to make a difference to how my guests feel. I want them to know, they are worth it. Every single day.
Talk us through your daily routine.
Get up, get dressed, get at it. Every morning starts with a sleepy coffee and a small struggle to prize myself into my gym gear. I work out every day, not only for the physical benefit, but the mental clarity and strength it provides. I don't negotiate with myself. Mind over matter. Something my partner, Paul, and myself firmly believe in. My days are fast-paced, multilayered and far from straight forward. I am organised chaos, always running towards a deadline, deciphering a 4am idea or juggling a new build project. I split my time between being a very busy Creative Director for Solutions Group with my CEO role for Blended Wellness – both, I absolutely adore.
What advice do you have for anyone looking to follow in the same footsteps?
Don't follow in anyone's footsteps. Your journey is your own. Find your passion, figure out what it is you are truly good at. Everyone has something that lights them up, just figure out what yours is and run with it. Don't let pride or the fear of failure dictate the direction you walk. Choose your path and stick to it, relentlessly.
What is the best piece of advice you ever received?
Speak to yourself with kindness. Treat yourself with respect. Look at your reflection and acknowledge you are one of a kind. Nobody is you.
And what is the worst?
I make a conscious decision to forget negative or hurtful advice or opinions. Holding onto words that fail to resonate or benefit me have no place in my mind.
What has been the biggest challenge you had to overcome?
Cultivating an acceptance of who I was and how I wanted to feel. Battling through the pain and sadness in order to truly believe I was worthy and deserving of experiencing self love.
– For more on luxury lifestyle, news, fashion and beauty follow Emirates Woman on Facebook and Instagram
Images: Supplied & Feature Image: Instagram @dominiquelaird More