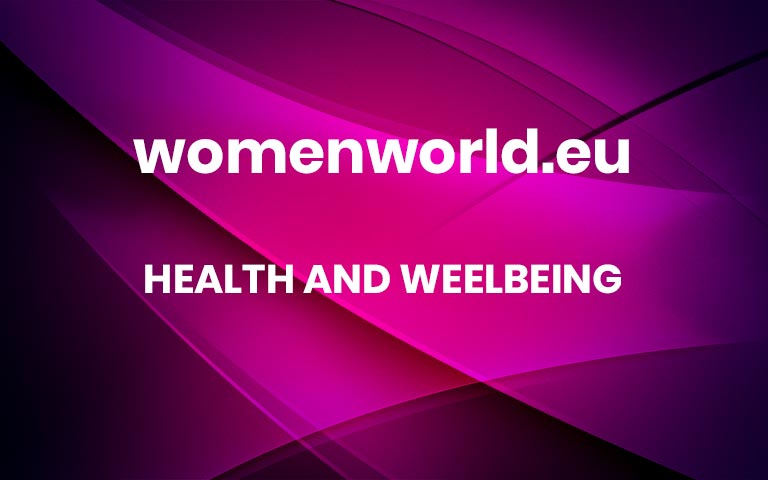 Lerato Motau's art career is testament to the fact that life is never to be measured by what we lack or can't do. This also happens to be a lesson that she has instilled in her two daughters – one of whom is dyslexic just like her. Things started unfolding when Lerato Motau; an artist who employs paint and embroidery in her work; was in Grade 8. Aged 16, she had just failed Grade 8 for the third time when her mother was called in by the school to inform her that: "Something is wrong with your daughter." 
READ MORE: Radio Personality Gugu Mfuphi On The Lessons Learnt During Her Kilimanjaro Summit — And More
The school insisted that she consult an educational psychologist. The year was 1990 and such services were few and far in between.
"My mother took me to Baragwanath Hospital (now Chris Hani Baragwanath Hospital) where luckily, they'd soon be having an educational psychologist from the UK consulting for them. "Following a range of tests, the educational psychologist diagnosed me with dyslexia and explained that a remedial school wouldn't work for my condition," she recalls.
Dyslexic as a teen, Lerato's self-esteem took quite a knock while her anxiety peaked. Confused, she kept asking herself: "How will I navigate the world? What would my peers think of me? How am I going to explain myself?"
But as the saying goes, nothing beats accepting a situation for what it is. 
Enter Art
Lerato's mom enrolled her at the Johannesburg Art Foundation in Saxonworld, Johannesburg. Here, Lerato realised that while she couldn't express herself using the written word, she did far better in oral exams and when creating things with her hands. "Art school taught me to speak up and boosted my confidence because I clearly had a talent and could finally do something right. The lecturers were really attentive to students' needs which made me feel comfortable in class.
"Making art made me feel talented. I majored in painting. I graduated with a Fine Arts and Teaching Diploma Enrolled in 1994 and later enrolled for a Craft Enterprise qualification at the Craft Council where we were taught how to run our art like a business. In 2005, I did another short course in basic embroidery. In the same year, I attended a handmade felt making workshop which included crocheting and knitting," she explains.
In fact, it was during this very workshop where she remembered just how much she loved needlework in primary school and years later, it was beneficial. "In that moment, I remembered that nothing ever happens by chance," she muses. 
READ MORE: These 3 Mental Exercises Can Help You Find Your Purpose In Life At Any Age
Stitching Stories Together
Lerato started making art in 1996 after being introduced to an art collector by a friend and mentor. With all the skills she had learned, Lerato experimented with textile art, choosing to fuse painting with embroidery. "Every stitch goes through a journey and every artwork tells a unique story," she says. Lerato has since had two solo exhibitions since the start of her career in 2010 and 2022 respectively. She's also been commissioned by many corporates to create her unique pieces for display at their offices – among them SAB, Nandos London, ABSA, FNB, Pikitup, BRT Maraisburg bus station, Exxara (previously Eyesizwe), FNB, The Leonardo in Sandton, DBSA (Botswana) and the North West University satellite campus located in the Vaal.
She also teaches kids basic embroidery and art with the aim that they will grow up knowing that academia is not the only path to success. Her work has also been showcased at international exhibitions – her most recent being at the Affordable Art Fair in the UK, where her gallery Art in the Yard went on her behalf. 
Overcoming Dyslexia
"When my first daughter was born, I couldn't spell nor write her name. When I was younger, my mom would write basic information for me in a diary. Dyslexia affects the most basic things, things that many take for granted," explains Lerato, adding that she can't read English, Setswana and Afrikaans but she's sharp with numbers.
Lerato still keeps a diary where she writes the basic info that she needs daily – and that makes life easier. For instance, when she has to fill out a form, she'll write down all the info in her diary and then copy everything across. For work, she makes notes with every piece that she creates and has a friend who writes all her proposals. "When I knew that I'd overcome dyslexia was when she taught her daughters how to read using the sounding out method. When my eldest daughter was diagnosed with dyslexia at the age of four, I had long spotted the signs and was determined to help her overcome it early," she enthuses.
Her eldest daughter is currently in her second year at university. And unlike in her own case where dyslexia affected her self-esteem, Lerato always urges her daughter to explain dyslexia to those who don't understand and share her story to inspire others. "I always encourage parents to take teachers' feedback seriously –  thinking that your child is being victimised may be a waste of the child's life/time. There are so many resources and professionals who are well equipped to help children co-exist well with dyslexia."
READ MORE: Here's Why Burnout Among Women Is A Bigger Issue Than You'd Think
Lessons Learnt
Where dyslexia is concerned, there are still a lot of myths that need to be demystified. "There are many successful and famous people, such as Whoopi Goldberg, Richard Branson and Tom Cruise amongst others, who have overcome dyslexia. When I tell my story to people who don't know me, they immediately assume that I'm disabled then turn around and ask how dyslexia works because I seem complete," she says, adding that she's learnt to not judge people based on their looks.
Second to that, Lerato always remembers how far she's come and has committed to laughing and smiling regularly.
"I once saw a meme that said, 'when we laugh, our bodies don't recognise that there's nothing funny happening'." Lastly, she credits her healthy state of mind to therapy. "If it weren't for therapy, I'd still be angry at the teachers and everyone else who used to make fun of me." 
Below is some of the art Lerato created from scratch for the Affordable Art Fair in the UK, which opened on 18 October 2023.
To buy her art or to organise a private viewing, contact Lerato on Facebook (Lerato Motau) and Instagram (LeratoMotauStudios).  More