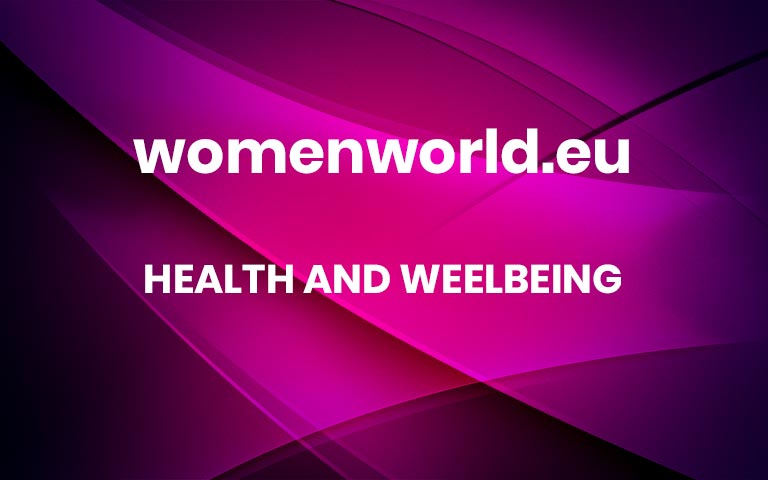 I don't want to jinx it and scare away warm Chicago temps but summer is almost upon us which means that it's the perfect time to finally adopt that summer hobby you've always wanted to try. 
If there's one thing that I've learned about adulthood, it's that finding a hobby is more difficult than meets the eye. It can take a bit of trial and a whole lot of error to find what exactly lights your fire, but once you do, life just gets so much better. Whether you're in it to fill a void, get away from your tech screens, work your creative muscles, or experience new ventures, we've got you covered. These 20 summer hobbies are here to help you have your most fulfilling season yet:
1. Take up photography
Remember that one time when you bought that one DSLR camera and swore you'd use it, then refrained from bringing it anywhere because it's just too chunky for casual use? Fair enough, but hear us out: Summer is the perfect time to pick photography back up and to learn how to use your fancy camera beyond "auto" mode. Whether you're documenting your favorite summer sights or learning how to get the perfect golden hour pics, there is no better time to learn the groundwork of photography than when you can comfortably be in natural, outside light without freezing your ass off.
DSLR or not, learning the basics of photography can make any pictures (yes, even the ones you take with your iPhone) exponentially better. Watching YouTube videos to learn about photography basics (aperture, exposure, shutter speed, and ISO),  tips/tricks, and mistakes to avoid can help you understand the camera you already have or inspire you to invest in one. Read This If You Want To Take Great Photographs by Henry Carroll has great reviews on Amazon and is another great place to start.
2. Develop your green thumb
Maybe you're already a trusty plant mom or maybe you're like me who can't get within 10 feet of a plant without it passing away. Regardless of your previous skill level, gardening can be a nice, rewarding hobby to take up in the summertime. Starting a garden can be an intimidating task but thankfully, there are plenty of resources out there to help you get your green thumb on. Whether you prefer to read about how to plan, sow, plant, and maintain your garden or watch a YouTube series on how to get started, there are plenty of ways to learn and to get going and growing.
3. Take a hike
Grab your hiking boots, ladies, we're trailblazing this summer. If you've been hiking before, you know that it's one of the best ways to reconnect with yourself and the world around you. Hit up a local trail in your area or road trip to a place with great heights and terrain—the world is truly your playground! Get lost in thought, get those endorphins pumping, soak up some vitamin D, and let the good times roll. If you're a beginner, invest in some good hiking gear, stay hydrated, bring a good SPF, and check out these hiking tips to ensure that you have a safe and fun experience.
4. Make your own jewelry
Arts and crafts have always been at the tip-top of popular summer hobbies but have you tried making your own jewelry yet? Capture your own design aesthetic in wearable pieces that you can make from the comfort of your own home. Make them for yourself, gift them to a friend, sell them on Etsy… the possibilities are endless. There are some awesome kits, books, and Youtube videos (essential techniques, supplies to purchase, and of course, hacks) that will make getting started a whole lot easier.
5. Repurpose old fabrics
Here at TEG, we're all about spring cleaning, bingeing our closets when they're busting at the seams, and donating or selling pieces that either don't fit, aren't our style, or remind us of darker days. But one thing we haven't quite explored? Upcycling our fabrics into cool new pieces that you just can't buy on any online shop or any storefront.
Grab your scissors and your sewing kits (sewing machines, if you're fancy) and prepare to transform your dusty old pieces into something fresh, trendy, and wearable. If you're not into sewing (yet), start with these 11 no-sew upcycle clothing projects and then move on to some more advanced techniques when you're ready to completely transform an item you'd otherwise get rid of. Whether you want to flip thrifted pieces, try out a new trend, or completely transform your wardrobe, upcycling your old clothes is a fun way to enter a creative flow, express yourself, and be a bit kinder to the environment. That's what we like to call a win-win situation and we're here for it.
6. Explore new places in your town
If there's one thing that we took for granted pre-pandemic, it was appreciating the beauty, the nooks, and the crannies of our own hometowns. As small businesses, farmers' markets, and attractions begin to reopen with masking and social distancing restrictions, it's once again becoming safe to rediscover the beauty of your own city. Challenge yourself to visit one to two new places a week to safely broaden your horizons and to appreciate all that your city has to offer.
7. Hit the tennis court
Channel your inner Serena Williams because tennis is a phenomenal way to get outside, get your heart rate up, and get your sweat on. Do I personally know one thing about tennis other than the mandatory grunt that comes with serving? No. But do I enjoy the satisfying "plunk" that occasionally occurs when a tennis ball bounces perfectly off of the center of my racket? You bet. If you want to get official, you can hit up some YouTube tutorials like this one so that you can get a match going with a friend.
8. Read in the sunshine
Name a better feeling than curling up with a book while basking in the sunlight. We'll wait. The slow moments of summer serve as the perfect opportunity to finally tackle that ever-growing "to-read list." And whether you're looking for books that keep you on the edge of your seat, give you a sense of wanderlust, give you all of the Bridgerton vibes, or inspire you to be better, we've got some page-turning recommendations for you. 
9. Dabble in mixology
If whipping up classic, daring, or snazzy cocktails has been a feat on your to-try list, we're declaring that this summer is the one that you make it happen. Try taking a virtual mixology class from the comfort of your backyard, check out a cocktail recipe book (that doubles as a coffee table book, of course), invest in some cocktail accessories, and toast to trying new things.
10. Practice journaling
Journaling is a great way to get in touch with your inner-self, explore new ideas, and express what is weighing on your heart. Whether you view journaling as a way to record a stream of thoughts or as an outlet to discover your purpose (like with these awesome journaling prompts), getting started can be a therapeutic addition to your "me time" that you can take just about anywhere (early, sunny morning on the Chicago lakefront, anyone?).
11. Hit a hole in one
OK, maybe a hole in one is a little ambitious for those of us who may have never hit the links before but golfing is a summer hobby that you can stick with for (pretty much) ever. There are so many components to golf that you can spend time mastering (putting, chipping, driving, driving the golf cart while looking cute in golf attire, etc.). While investing in a set of clubs can be a bit expensive, a good set can last you forever and can be a great social activity to partake in once the world opens back up. 
12. Switch up your form of transportation
Yesterday, I saw this video of a gal effortlessly gliding on and off of a longboard, barefoot, and looking cool as hell. It seemed so liberating and the vibes were absolutely immaculate. I briefly thought to myself, "I want to do that!" before coming back to reality and remembering my super average athletic abilities and impressive lack of balance. Though I'll likely never zippity-do-da on a longboard like the aforementioned graceful woman, there's something about biking, rollerblading, and scootering that reminds me of summer nights in my hometown as a kid and leaves me nostalgic AF. And who knows, maybe you'll spot me gliding on a longboard down Michigan Avenue one of these days.
13. Update old furniture (or start from scratch):
There's a big learning curve when it comes to tackling anything handy—especially if you're like me—but after watching stunning home improvement projects on TikTok for a few hours, I suddenly feel like I am Joanna Gaines herself and start looking at my old furniture thinking, "oh, I for sure can sand and stain that!" Entering the world of home improvement is no joke but the payoff is wildly great. Not only will you feel a sense of "holy shit, I did that" accomplishment, but it can also result in some really great pieces that save you a ton of money in the long run. 
14. Brew some beer
Nothing screams "it's summer" quite like cracking a cold beer but, as with all things, food and drink tend to taste better when you put time into making it yourself. I'll admit, until our Editor in Chief mentioned that her husband dabbled in beer making last summer, I hadn't even considered the possibility of brewing my own. I am picturing myself in a garage, singing the wrong words to country music, brewing some beer, and enjoying the fruits of my labor and I declare—this could the most unexpected summer hobby yet.
15. Foster an animal
If you've fostered an animal before, you know that fostering is one of the most rewarding and mutually beneficial relationships in the game. Not only may it result in cuddles, kisses, and overall cuteness overload, but it'll help prepare the animal for future adoption and free up room in the shelter, allowing the shelter to take new animals in. It's a great way to experience puppy or kitty love without long-term commitment and is a great way to help out a furry friend in need (and your community). Reach out to shelters in your area to find fostering opportunities near you and thank me later! More