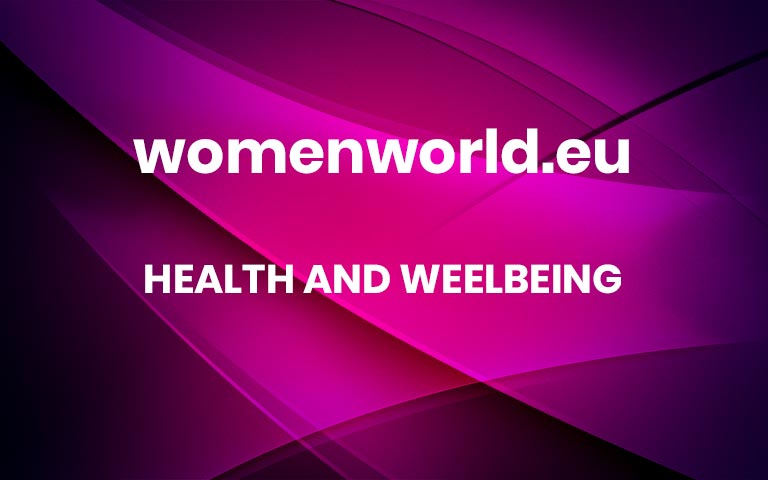 As consumers, we have the power to make a positive impact by putting our money where are mouths are—AKA we can choose to support Black-owned businesses that inspire inclusion, connection, and innovation. And because systemic racism is the cause of many health issues and a direct determinant of health, we've rounded up a list of female, Black-owned wellness brands that have carved out spaces for healing and celebration alike for People of Color. From feminine care to an inclusive community for Black women to breathe easy, read on to learn about nine Black-owned businesses to follow, buy from, and share today and always. 
After suffering from bacterial vaginosis for eight months, CEO and Co-Founder Bea Dixon started the first-ever plant-based feminine care system to provide everything from menstrual cups and organic tampons to lube and supplements—all derived from herbs. PSA: Your honeypot (AKA vulva or vagina) only deserves the best, so naturally all of its offerings are free of artificial fragrances and phthalates, hypoallergenic, dermatologist-tested and gynecologist-approved, and cruelty-free. What's more, they donate 2% of their online sales to charitable organizations that support wellness and education for humans with vaginas across the world.
 
During her own personal wellness journey, Founder Dr. Kristian Edwards realized buying Black and consuming conscious, high-quality products didn't have to be mutually exclusive. She started BLK+GRN to empower Black artisans, and the result is an all-natural marketplace that marries non-toxic products for Black women, made by Black women entrepreneurs, with self-love and wellness. Shop from over 136 brands ranging from beauty to home goods. 
Building a connection with Earth and its plants was second-nature to Founder Jess Turner as a child. After struggling with stress and anxiety during her early career as an organizer and in search of finding her way back to herself, she trained to become an herbalist. And in 2020, Olamina Botanicals—an online apothecary that sells tinctures, tonics, syrups, and salves made by hand with local, foraged, and organic materials in Brooklyn, New York— was born. Turner's mission? To teach BIPOC communities how to heal and repair through building a connection with the land and plants growing around them. 
Superfoods meet self-care, thanks to Golde, a line of 100% natural and vegan-friendly products made to give your daily routine a little oomph. Co-founders and partners in life Trinity Mouzon Wofford and Issey Kobori launched Golde in 2017 with the goal of making wellness easy, accessible, and fun for all. And that they did with goods like their best-selling Pure Matcha, Pineapple Debloat Ade, and Original Turmeric Latte Blend. Oh, and did I mention they also make face masks? Green smoothie, but for your skin, anyone?
When Founder Rebecca Grammer-Ybarra experienced a concussion and damage to her collarbone, shoulder, and spine after a car accident, she was determined to heal naturally. After some trial-and-error, she finally discovered the magic formula: a bath soak made from a blend of CBD, botanicals, and adaptogens mixed with colors from naturally-occurring minerals (read: color therapy). Fast-forward to today, Homebody boasts an extensive collection of wellness bath rituals powered by plants to address stress, mood, pain, sleep, and overall well-being. The best part? You'll nourish your soul and skin while "you soak and surrender all your worries down the drain." 
Yoga teacher, author, advocate, and award-winning voice in wellness, Jessamyn Stanley is known for her all-inclusive approach to physical, emotional, and spiritual well-being. Her digital wellness platform, The Underbelly, encourages living authentically and fosters a safe, accepting, and welcoming space for holistic wellness, namely through her signature yoga classes. Hot tip:: Stanley also offers a fresh perspective on relationships, sex, and loving outside the box on her podcast Dear Jessamyn. 
Combining her background as a reporter and anchor and love of fitness and design, Haitian-Nigerian-American Stefania Okolie established Solely Fit to support and unite strong women while telling a story of who they are. Each piece of activewear is designed to celebrate a woman's body and make her feel confident and powerful. Expect flattering silhouettes in the form of bodysuits, bras, bottoms, and more. 
Solely Fit 
Bodysuit
Available in three colors.
You likely already know Creator Morgan Harper Nichols from her uplifting artwork and poetry on Instagram. An autistic artist, poet, and author whose work is inspired by real-life interactions and stories, Nichols has combined her gifts to build Storyteller, a daily encouragement app that provides daily inspiring reads to encourage you in your own personal story, art wallpapers, and journal prompts. 
A meditation and yoga teacher by trade, Lauren Ash took her training, compassionate presence, and unconditional love to create a space "where women of color are drawn to come together to share self-care, beauty, and health intel, and most importantly, to inspire each other." Through a community-centered digital membership, podcast, meditation, and more—resources that Ash once needed and didn't exist—Black Girl in Om rewrites the narrative of black women's well-being. 
We Can't Forget Black Women As Workplaces Change More