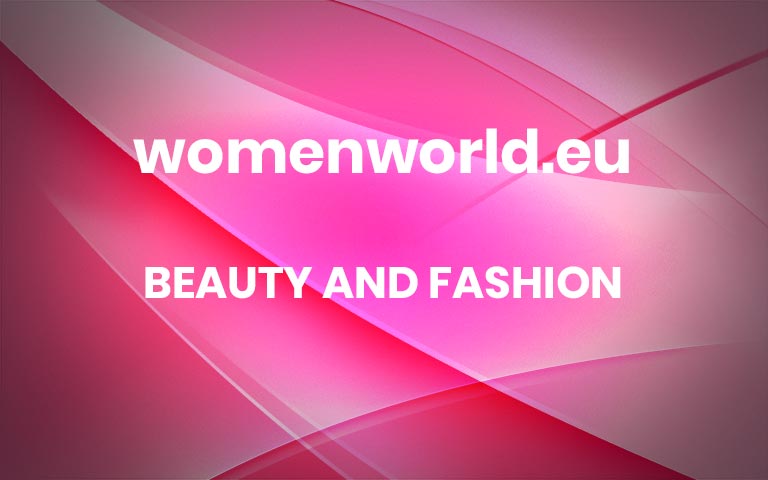 Who are we?Trusted, informative, and empathetic – GoodTo is the ultimate online destination for mums. Established in 2007, our 15-year-strong archive of content includes more than 18,000 articles, 1,500 how-to videos, and 7,000 recipesPowered by curiosity, backed by experts. We're always learning, ever curious and we like to share. We aim to create content that will inspire and encourage our readers. You might be a parent, but you're still you, and our motto is simple: Empowering parents to make their own decisions. Our expert insight, opinions and fact-based information is here to help you make decisions that work for you and your family.Why trust us? Our qualified writers work closely with specialists to offer practical and relatable information on a huge spectrum of topics. From conception and pregnancy, through to labour and birth including baby development and childhood milestones, we've got it all covered. We work with hugely talented contributors and trusted expert verifiers including respected midwives and doctors, parenting experts, and psychologists.We also collaborate with a huge and diverse range of well-liked, engaging, and funny Instagram influencers and content producers, to share the laughs and experiences every parent goes through. Parenting, families, and life can be hard sometimes. If you have a question, we're here to help you answer it.How we test our baby productsOur review process is thorough, fair and consistent to ensure that our product reviews are robust, honest and detailed – and carried out by parents who are up against the same life challenges as you. We're committed to making sure you spend your money on the best products for the job – anything to make your life that little bit easier. We identify products for review based on industry trends and audience insights and then calls in samples from brands and retailers for testing. Our parent-tested reviews are always uncompromising and utterly independent. We have affiliate partnerships with many baby gear brands and may earn a commission if you buy a product we recommend but this never influences editorial decisions or product inclusions. We work closely with all the major baby gear brands and retailers so we hear about new product launches before they happen and are among the first to review the latest must-have toys, items of baby gear, and parenting essentials.Read more about how we test baby products for our reviews. Recipes and food contentGoodTo also offers a wealth of cooking advice and 700+family-friendly recipes, as well as how-to guides and videos. All of our recipes are created in our very own Test Kitchen by our team of expert chefs and bakers. We test each recipe until we're confident we're sharing the best method, so you can be confident of achieving the perfect results.We also work with some of the best food stylists and nutritionists in the industry and have built up a huge collection of recipes created by celebrity chefs – such as Mary Berry, Gordon Ramsay, Joe Wicks, Hairy Bikers, and Nadiya Hussain.In our video series How to Cook Absolutely Everything (opens in new tab) we teamed up with some of the nation's best restaurateurs and chefs, including Honest Burger's Tom Barton, Masterchef winner Tim Anderson, and the king of pasta Theo Randall.Contact us For general inquiries, please send an email to goodtoknow@futurenet.comFor deliveries, here are our office addresses:Goodto 4th-floor Future PLC 121 – 141 Westbourne Terrace Paddington London W2 6JRMain switchboard (UK): +44 (0)20 7042 4000More information can be found at the Future PLC websiteGoodTo editorial team and contributors
Anna Bailey
Editor-in-Chief
Anna Bailey has been the editor of GoodTo since 2018. Before joining GoodTo she was Features Editor at MSN UK, where she oversaw Health & Fitness and Travel. Previously, she was Digital Lifestyle Editor for the broadcaster UKTV, and Lifestyle Editor for ITV.com where she managed various websites including This Morning, Loose Women, Coronation Street, and Britain's Best Dish. Anna studied Multi-Media Journalism at Bournemouth University and went on to gain her NCTJ and NCE  journalism qualifications.Location: London 
Find out more
Family writers and parenting experts
Stephanie Lowe
Family Editor
Stephanie Lowe has more than 13 years of experience as a digital journalist and is currently working towards an Open University course: 'Introduction to childhood studies and child psychology. She's worked at The Sun's TV Mag, Woman's Own, BT.com, Press Association, Essentials, and Hello! Since becoming a parent Stephanie is passionate about empowering mums and dads to trust their instincts in confidently making their choices. Stephanie graduated from the University of Bedfordshire with a degree in Journalism and PR (2:1 BA Hons) in 2008.Location: UK Remote
Grace Walsh
Features Writer
Grace Walsh is a Features Writer for GoodTo, specialising in family news, health, and wellbeing. Grace graduated from the University of Warwick in 2019 with a degree in Classical Civilisation and Italian and spent a year living in Rome. During her studies, Grace was involved in both the student newspaper and radio station at Warwick, writing about issues affecting students and speaking about current affairs on her radio show. Along with GoodTo, Grace has also written for Woman&Home, Cosmopolitan UK, and culture magazine, The Upcoming.Location: London
Find out more
Anne Richley
Midwife
Anne Richley is a trained midwife with 22 years experience. Anne began her midwifery training in 1996 after welcoming her two children. She is currently working as a Matron for Community Midwifery Service at Northampton General Hospital NHS Trust. Previously, Anne helped to set up the Royal College of Midwives Northampton Home Birth Team in 2010. Anne has also written a number of books covering pregnancy, labour and birthing techniques including Your Baby's First Year, and Labour & Birth.
Find out more
Dr Larisa Corda
Fertility Specialist
Dr Larisa Corda is an obstetrician and gynaecologist and one of the UK's leading fertility specialists. Larisa is ITV This Morning's and Channel Mum's Fertility Expert. She qualified from Imperial College London with her training taking place in both the UK and Australia. This has seen her gain an understanding and appreciation of gynecological, obstetric and fertility issues across a wide international population. Larisa's work and research interests have been published and presented internationally. She believes in using innovative natural and mild IVF techniques.
Rachel Fitz-Desorgher
Parenting mentor
Rachel Fitz-Desorgher is a leading, internationally-known baby expert, and parenting mentor. Having worked for over 30 years as a midwife, infant feeding specialist, active birth teacher and parenting consultant, she published her first book, Your Baby Skin To Skin in 2017 and it quickly gathered five-star status with its reviewers. Rachel Fitz-Desorgher has been featured in several articles for publications including The Daily Mail, The Independent, The Express and Yahoo Lifestyle. She's also a regular contributor for Mother&Baby.
Find out more
Alexandra Stedman
Blogger
Alexandra Stedman has worked in the media industry for over 15 years, including magazines Eve, Red and Conde Nast Traveller. Her blog The Frugality, established in 2012, is now a recognised multi-platform lifestyle brand with a team of contributors and 256K Instagram following. She talks candidly And, since becoming a parent her platform has helped her to reach out to fellow mums; talking candidly about maternity leave, announcing pregnancies on social media, her experience with reusable nappies, and the best independent baby brands out there. Find out more
Consumer team and shopping experts
Heidi Scrimgeour
Consumer Editor
Heidi Scrimgeour joined GoodTo after a 16-year freelance career as a parenting and lifestyle journalist. She has written features for various publications including The Guardian, Telegraph, Daily Mail, Red, Psychologies and Stylist. She was a parenting columnist for AOL's Parentdish and baby gear editor of Mother & Baby magazine for six years. Heidi has taken part in various parenting debates on This Morning, The One Show and BBC Radio 4's Woman's Hour. She has a degree in English & Media Arts and gained a Masters with Distinction from the University of Westminster. 
Find out more
Emily Stedman
Features Writer
Emily Stedman is a Features for Goodto covering all things consumer, as well as food, family, and wellbeing. Harbouring an addiction (and unhealthy hoarding habit) for women's magazines from a young age, Emily always knew a career in journalism was for her – graduating with her subsequent degree at the University of Sussex in 2019. Following successful work placements at the BBC, Men's Health magazine, and the digital content studio for ELLE and Cosmopolitan, Emily landed her first role at HELLO! magazine in 2020.
Find out more
Emily Peck
Consumer Writer
Emily Peck is a lifestyle journalist with over 20 years' experience. Emily writes in-depth reviews and features for Goodto covering the latest must-have cooking appliances, baby products and toys. She has previously worked for BBC Good Homes, 25 Beautiful Homes,Ideal Home, Livingetc, GQ magazine, Techradar, Wired and Stylist. As a mum of two young kids, she has a ready-made team of 'testing assistants' on hand keen to help out by trialing the latest products she's reviewing for work – be it baby monitors, kids smartwatches and tablets, juicers, slow cookers and more.
Find out more
Food team and recipe editors
Jessica Dady
Food Editor
Jessica Dady joined the Goodto team in 2012 as Recipes Assistant following her graduation from Brunel University. She now works closely with Goodto's Test Kitchen to create trending recipes and how-to videos. A passionate baker, Jessica spends much of her time creating celebration cakes. Jessica has also written for Honest Cooking, Fresh, Essentials, and Eat In magazine, and has previously worked with BBC, Good Housekeeping, Reader's Digest, TV Choice, Marks & Spencers, and UKTV.
Find out more
Rose Fooks
Deputy Food Editor
Deputy Food Editor Rose Fooks is an experienced chef and food writer. Having gained a Diplome de Patisserie and Culinary Management from London's Le Cordon Bleu she began working in some London's top restaurants, including The Delaunay and Zedel. Rose ran a food market in Islington championing local producers and cooked for a catering company that used only surplus food to supply events. She also contributed to Truth, Love and Clean Cutlery; a guidebook of sustainable restaurants in the UK.Find out more
Keiron George
Food Writer and Chef
In 2010 Keiron George enrolled at Leeds City College (LCC) to study cake decoration. Six years later he won a scholarship at the world-renowned culinary institute – Le Cordon Bleu, London, where he studied the art of French Pâtisserie. He later went on to teach the course for a year, before setting up Keiron George Cake Design in 2015. Since then he's worked in London's finest hotels including Hotel Café Royal and Shangri La – The Shard. In 2021 he appeared on the Bake Off: The Professionals. Keiron has written for Woman & Home, Woman's Weekly and Woman.
Find out more
Jessica Ransom
Food Writer
An enthusiastic cook Jess Ransom is a senior food writer. Working across the latest food and drink news stories and features, she also creates product round-ups, tests and buyers guides while also developing recipes and styling photo shoots. In April 2017, while studying at City University of London for her masters degree in Magazine Journalism, which she completed with distinction, Jessica secured a place on TI Media's digital internship programme. Jess has completed the Level 1 Associate course at the Academy of Cheese. She is also a freelance restaurant reviewer.
Find out more
Octavia Lillywhite
Recipe Editor and Chef
Octavia Lillywhite is an award-winning food and lifestyle journalist with over 15 years of experience. She joined the Sunday Mirror magazine as a reporter and stayed until she was running the Food and Lifestyle department. With a passion for creating beautiful, tasty family meals that don't use hundreds of ingredients, Octavia is a champion of local and seasonal foods, using up leftovers and composting. Having produced Saturday Magazine's wine column, Octavia certainly knows her Côtes de Rhône from her Hautes-Côtes de Beaune and can drink wine "really well".
Rosie Hopegood
Recipe Editor and Chef
Rosie Hopegood is a former professional chef turned journalist with a passion for veggie food. Despite suffering from terrible seasickness, she spent several years working as a chef aboard superyachts, catering for the weird and wonderful culinary demands of the very rich and sometimes famous. She also worked as a private chef in the Swiss Alps, the Scottish Highlands, and the Balearic Islands. Later, she spent five years looking after the food pages at Reach Plc's magazines. Rosie lives in New York and writes for Al Jazeera, Sunday Telegraph, and The Guardian.
Health team and fitness experts
Faye M Smith
Health Editor
Faye M Smith graduated from the University of Aberystwyth with a BA hons in English Literature and American Studies, before studying for an NCTJ in Journalism. With over 15 years experience in the industry, her work in natural health won her the title of the Health Food Manufacturers' Association's (HFMA) Health Journalist of the Year Award 2021. Faye specialises in writing about mental health, the menopause, sex and relationships and also contributes to Woman, Woman's Own, Woman's Weekly, Chat and Woman&Home.
Find out more
Rose Goodman
Mental Health Writer
Rose Goodman joined Goodto in 2020. She has a degree in psychology and has worked in adult mental health for five years at Addenbrooke's Hospital, Cambridge specifically working with people diagnosed with eating disorders, anxiety, depression and OCD. She is also fully trained in first aid and motivational interviewing, a directive, patient-style counselling. Rose has an MA in creative writing from the University of Brighton. Rose also contributes to Woman&Home and MyImperfectLife.
Find out more
Ali Horsfall
Senior Health Writer
Senior writer Ali Horsfall has almost 15 years experience as a journalist and has written for national print titles and women's lifestyle brands including Woman & Home, Woman, Woman's Own, BBC magazines, Mothercare, Grazia and The Independent. She currently specialises in health and fitness content – whether that's reporting on the latest medical news, hunting out inspiring real life stories, or tapping up her little black book of health experts and fitness gurus so she can share the very best advice on staying well.
Find out more
Lucy Gornall
Fitness Writer and Trainer
Freelance writer Lucy Gornall is the former health and fitness editor for various women's magazines including Woman&Home Feel Good You. She has previously written for titles including Now, Look and Cosmopolitan, Woman, Woman's Own, Woman's Weekly and Chat. She lives and breathes all things fitness. She is also a Level 3 personal trainer and teaches classes at various London studios, primarily Digme Fitness. Lucy is pre-and post-natal trained and helps new mums get back into fitness after the birth of their baby.
Find out more
Debra Waters
Freelancer Lifestyle Writer
Debra Waters is a lifestyle writer with a focus on health, food, and parenting. Currently, she writes for Goodto, Woman&Home, Woman, Woman's Own and Woman's Weekly. Previously, Debra was digital food editor at Delicious magazine and MSN. She's written for M&S Food, Great British Chefs, loveFOOD, What to Expect, Everyday Health and Time Out, The Telegraph and The Big Issue. Debra won the Bridport Short Story Prize in 2020, which led to an interview on R4's Woman's Hour, and her stories have been long- and short-listed in a number of competitions.
Find out more
Fashion and beauty experts
Paula Moore
Fashion Director
Paula Moore began her career at the age of 18, becoming Fashion Editor at just 21 and has now been in the fashion industry for over 30 years. As Future Publishing's Group Fashion Director, she oversees content for Goodto, Woman and Home, Simply Woman and Home, Woman, Woman's Own, Woman's Weekly and Chat magazines. Paula has been nominated for a BSME Stylist of the Year award and has appeared on Lorraine, QVC and Matalan: The Show, and has worked on promotional videos for JD Williams, eBay, Evans and F&F.
Charlie Bell
Fashion Editor
Charlie Bell is the acting deputy fashion editor across multiple women's magazines and also a freelance fashion, beauty and lifestyle editor. She bagged her first magazine job in 2009 and has previously written for titles including Woman & Home, Closer and Dare. Over the years Charlie has embraced anything that was thrown at her from styling celebrities to testing out the best jeans on the high street to writing about must-have beauty buys. Charlie is on a mission to shop more sustainably and loves finding new ethical brands and second-hand buys.
Find out more
Stephanie Maylor
Beauty Editor
With more than 15 years experience working within the beauty industry, Stephanie Maylor has written for Grazia, Now, More!, Fabulous, Woman & Home, NW, Woman, Woman's Own, Woman's Weekly, Essentials, Best, Chat, Pick Me Up and OK! She has been shortlisted for multiple awards at the J&J Beauty Journalism Awards, and was the runner-up at the Wella Hair Journalism Awards in 2009. In 2010 she launched her own beauty blog, which was also shortlisted for Best Beauty Blog in the 2011 and 2012 J&J Beauty Journalism Awards.
Find out more
News and entertainment team
Selina Maycock
Senior Entertainment Writer
Selina Maycock is a Senior Entertainment Writer with more than 14 years of experience. She currently looks after all things Entertainment for Goodto. Previously, she worked as a Showbiz Writer at Heat magazine, covering red carpet events, showbiz parties, and various launches before going freelance for two years. She began her career at Scunthorpe Telegraph as an Entertainment Reporter, and also worked as the Acting News Editor. During this time, she was awarded an O2 Media Judges' Special Award for journalism. Selina is fully NCTJ and NCE qualified.
Find out more
Emma Shacklock
Senior Writer
Senior Writer Emma Shadlock joined the team in 2020 and covers a range of health, shopping, and entertainment news stories for Goodto. Emma graduated from the University of Warwick with a Bachelor of Arts degree in English and Comparative Literary Studies. After leaving education, she started out her publishing career in the world of books, working as a Publisher for an independent digital publisher specializing in back-list and debut fiction. Previously, she worked with Woman's Weekly and Woman's Weekly Fiction as part of the features team.
Find out more
Kudzai Chibaduki
News Writer
Kudzai Chibaduki joined the team as a trainee journalist in 2020. Previously, she worked as a freelance fashion wardrobe stylist, directing magazine photoshoots and coordinating the fashion direction of recording artists. Not restricted to fashion, Kudzai covers a range of topics for Goodto, including entertainment, food, health, and money-saving. Kudkai graduated from De Mont Fort University with a Journalism and Media degree in the summer of 2020.
Find out more
CommercialLiz Jazayeri, Advertising Sales Director, Liz.Jazayeri@futurenet.com  (opens in new tab) Sarah Hayman, Commercial Partnerships Director, Sarah.Hayman@futurenet.comE-CommerceEmily Ferguson, E-Commerce Director, Emily.Ferguson@futurenet.com (opens in new tab) Dami Abajingin, Affiliate Account Manager, Dami.Abajingin@futurenet.com (opens in new tab) More