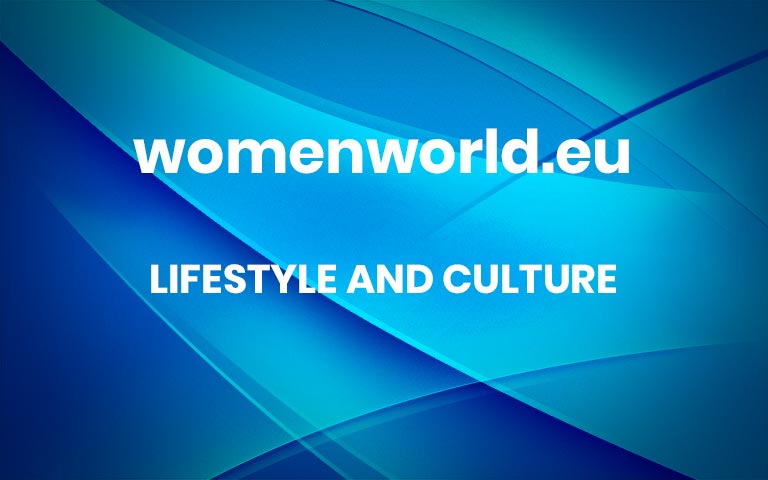 Nestled gracefully on the iconic Palm Jumeirah, Raffles The Palm Dubai emerges as a haven of luxury, seamlessly blending modern opulence with the timeless charm of Arabian hospitality.
The resort's architecture is a spectacle in itself, offering stunning views of both the Arabian Gulf and the dynamic Dubai skyline. Each meticulously designed room and suite is a testament to the fusion of contemporary aesthetics and traditional Arabian influences, providing guests with a truly immersive experience.
In a deatiled conversation, Ayman Gharib, Managing Director at Raffles The Palm Dubai, Area General Manager at Raffles Seychelles and Raffles Bahrain, talks to Emirates Man about the luxury property's rebranding in 2021, it's position in the Dubai hospitality scene and what's the plan for future when it comes to eco-friendly practices and responsible tourism.
Can you share insights into your nearly three-decade journey in luxury hospitality, particularly your significant roles at Raffles?
Throughout my career, I had the privilege of contributing to the dynamic and complex landscape of luxury hospitality in various prominent roles. I joined Raffles in 2009, initially leading Food & Beverage operations at Raffles Dubai. Here, I learned the intricacies of delivering memorable experiences to guests, allowing me to understand the essence of hospitality and setting the tone for my career growth. By 2011, I was given the chance to prove myself as Hotel Manager, a significant milestone in my career. As my career progressed, I took on roles of increasing responsibility, and the journey reached new heights with my appointment as General Manager at Raffles Dubai in 2014. Subsequently, in 2017, I undertook the challenge of the pre-opening phase of Sofitel Obelisk, earning the title of Managing Director. These experiences allowed me to navigate the complexity of the industry and enriched my expertise in delivering impeccable experiences to a discerning audience. I have been fortunate to witness the evolution of the hospitality industry, adapting to increasingly sophisticated and knowledgeable travellers and evolving global trends. Throughout my time at Raffles, I have endeavoured to embody leadership, adaptability, and a commitment to excellence, contributing to the success of every project I led. I aspire to create a legacy of excellence at Raffles and the luxury hospitality sector.
How did your leadership style contribute to your rise from Food & Beverage operations to the position of Managing Director at Raffles The Palm Dubai?
In the early stages of my career in Food and Beverage, I focused on cultivating collaboration, empowerment and commitment to excellence. A strong team is the backbone of a successful hospitality establishment, and leading with adaptability and a genuine focus on people, I attained positive outcomes during my tenure in Food and Beverage. As I transitioned into broader leadership roles, I maintained an inclusive and strategic leadership style, aligning departmental goals with business objectives. Upon becoming Managing Director at Raffles The Palm Dubai, my leadership style evolved to encompass a holistic view of hospitality operations. I implemented strategic initiatives to uphold the brand's commitment to luxury and exceptional service. In this role, cultivating a collaborative and positive culture and making strategic financial decisions were key factors in contributing to the property's success.
As the Managing Director of Raffles The Palm Dubai, what strategies did you employ for the property's rebranding and repositioning in 2021?
As Managing Director at Raffles The Palm Dubai, I navigated this exciting journey focusing on enhancing guest experiences. We implemented strategies to elevate the property's profile, ensuring alignment with evolving consumer trends. We expanded accommodations, introduced gourmet F&B outlets to elevate the culinary offering, enhanced the menu of our luxurious spa, and implemented a robust sales and marketing strategy to enhance visibility and drive business. The goal? To transform the property into an iconic destination, and trust me, the results speak for themselves.
With added responsibilities in 2023, overseeing Raffles Seychelles and the upcoming Raffles Bahrain, how do you plan to leverage your experience for the growth of these properties?
Drawing from my multi-property management experience, I plan to contribute to their success on an international scale, reflecting my passion for leading diverse teams to excellence. Throughout my career journey, I obtained invaluable insights into the luxury hospitality sector and a wealth of experience that I am eager to channel into the growth of the properties. I aim to streamline processes, fostering efficiency and collaboration. In tandem with operational refinement, my vision includes the implementation of strategic plans tailored to each property's unique strengths and the demands of their respective markets.
Can you highlight key achievements and unique features of Raffles The Palm Dubai under your leadership, including the growth in accommodations, F&B outlets, spa, and event spaces?
Since the grand opening, Raffles The Palm Dubai has seen quite the success. We secured a top spot on Trip Advisor, witnessed substantial profit growth, and raised the stakes with 387 luxury accommodations, seven top-notch F&B spots, a Club Lounge, a luxurious spa, and vast event spaces. It's all about upholding the utmost standards of quality and service, ensuring an experience that stands the test of time. The impeccable service provided at Raffles The Palm Dubai is widely recognized and appreciated by our discerning guests, and in 2023, we were voted as the 2nd Best Resort in the region according to Condé Nast Traveler Readers' Choice Awards.
What challenges did you face during the various phases of your career, and how did you overcome them to achieve your current leadership position?
In the early stages of my career, navigating the dynamic hospitality landscape was a significant challenge. As travellers increasingly seek unique experiences, ensuring our offerings meet elevated expectations becomes crucial. This involved innovating services and amenities, crafting even more personalised experiences that resonate with individual preferences and create lasting memories. Managing multi-property operations presented unique complexities where balancing the diverse demands of different locations while maintaining consistent standards across properties required a nuanced and strategic approach. Hospitality is an ever-changing industry, so adopting a people-focused approach through building resilient teams, fostering adaptability, and maintaining clear communication was essential. With that in mind, staying attuned to industry trends and data, enables us to anticipate demand but also provides an insightful understanding of the contemporary consumer's preferences. It's a commitment to not only keeping pace with change but also being at the forefront, setting the standard for what discerning guests expect from an ultra-luxury hospitality experience. I believe that each challenge served as an opportunity for growth, contributing significantly to my journey and culminating in my current leadership position.
In the ever-evolving hospitality industry, how do you stay updated on the latest trends and technologies to enhance guest satisfaction?
Staying abreast of the latest trends and technologies is crucial for enhancing guest satisfaction. I prioritise continuous learning by actively reading industry publications, attending relevant business trips, and participating in city events. Additionally, I foster a culture of innovation within my teams, encouraging them to share insights and ideas. Collaborating with travel experts and staying connected with other industry leaders helps me remain informed about emerging trends and advancements. This proactive approach ensures that our properties at Raffles are equipped with the latest technologies and trends, ultimately enhancing the overall guest experience. Moreover, recognising the importance of guest feedback on platforms such as TripAdvisor, Google, and others is integral to understanding modern consumers' preferences. Analysing and incorporating this feedback provides valuable insights into guest expectations, allowing us to tailor our offerings and services to align with contemporary preferences. We are proud to have a multicultural team, and knowing that it is the foundation of understanding consumer behaviours, adds depth to the beauty of hospitality. The diverse perspectives within our team contribute to a nuanced understanding of cultural preferences, enabling us to create a more inclusive and personalised experience for our guests. This cultural richness is not just a facet of our team; it's a fundamental element that enhances the warmth and authenticity of hospitality.
With sustainability gaining importance, how does your hotel implement eco-friendly practices and contribute to responsible tourism?
Since the hotel's opening, we have kept sustainability practices at the core of our operational decisions. We are proud to be the first ultra-luxury hotel in the UAE to receive the ISO 14001:2015 certification for our Environmental Management System in 2021. Our commitment extends to water conservation through efficient landscaping and recycling, along with the elimination of single-use plastics from guest room amenities and access cards. We have even launched an in-house water bottling project. In our food and beverage outlets, we prioritise sustainability by sourcing local, seasonal ingredients, and supporting the ecosystem and local businesses while minimising our carbon footprint. Partnering with Neutral Fuel LLC to recycle used cooking oil into biofuel further underscores our dedication to eco-friendly practices. To round off the efforts, we recently formed a Sustainability Committee comprising our most dedicated colleagues. This collaborative effort aims to identify and implement innovative ideas to ensure continuous improvement in our environmentally friendly practices. These practices solidify our position as leaders in sustainable hospitality and champions of responsible tourism.
– For more on luxury lifestyle, news, fashion and beauty follow Emirates Woman on Facebook and Instagram
Images: Supplied by @rafflespalmdubai More