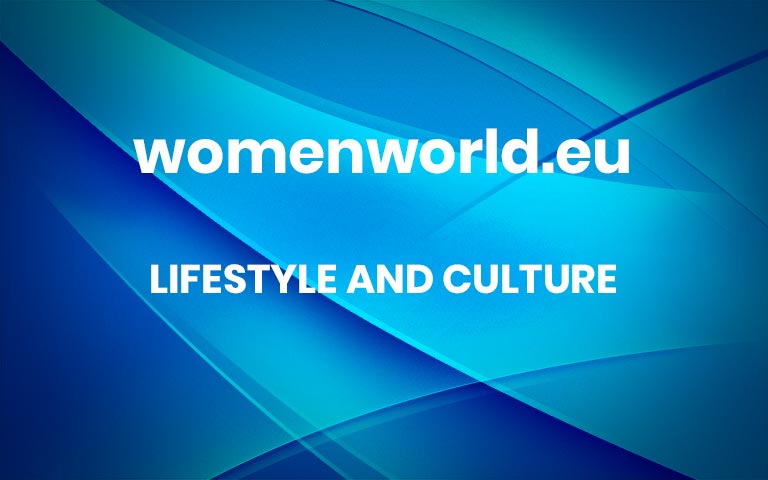 Life
by Sarah Joseph
4 hours ago
Sabri Thani, Director of Marketing and Communications at Lapita Dubai Parks and Resorts, Autograph Collection Hotels on bringing Polynesian hospitality to the forefront.
What do the first 30 minutes of your day look like – your morning routine?
I set aside something to help me prepare for the day ahead so that I can show up with the best version of myself. I go through the day's tasks and note down important things that need to get done while sipping on some coffee or tea and sitting down to enjoy a good breakfast.
Talk us through your career.
If you look closely at my career, you will start to notice a pattern – I thrive on the frontlines and am drawn to working with good people and organisations that let me do meaningful work. Before joining Lapita Dubai Parks and Resorts as Director of Marketing and Communications, I was the Head of Corporate Communications and Marketing and was then promoted to Director of Corporate Communications at Majid Al Futtaim.
What is your role as Director of Marketing and Communications?
In my mind, marketing and communications are both an art as well as a science. I start with strategy and then explore the stories that will help consumers resonate with our message and goals. As a director, I lead the marketing and communications team at Lapita Dubai. This means that I oversee the strategic development and execution of all creative media. I lead the team in executing public relations plans and email campaigns that enhance the Marri- ott brand, offset competitor activities, and maximise regional marketing opportunities – including for Marriot Bonvoy, Marriott Rewards, and other strategic partners.
Lapita is Dubai's first theme park hotel – tell us more.
Lapita is a unique, family-friendly Polynesian resort – we are the only hotel within Dubai Parks and Resorts where guests receive direct access to all theme parks, including Legoland, MotionGate, and River- land. Dedicated to celebrating the spirit of the Polynesian islands, guests can take in the detailed, Polynesian-inspired architecture and landscaping across the resort – a beautiful complement to an already-picturesque and serene experience. We enhance the experience with elevated comfort and décor in all accommodations, with soft lighting, Polyne- sian designs, private balconies or terraces, and marble bathrooms. The private villas provide extra space, with a pool and garden that boast stunning views. Guests can choose between four excellent dining establishments or unwind at the on-site spa. Lapita also offers numerous activities to thrill the hearts of anyone enjoying a stay at the resort, making it the perfect family destination.
What are the innovative facilities on board that set this hotel apart?
We are the first and only Polynesian resort in Dubai with a daily sunset ritual – known as the Ahi Ahi ceremony – and classically trained Polynesian artists. We are not just Polynesian themed – we in- corporate all aspects of Polynesian culture into our resort and take every chance to educate our guests on its heritage and traditions. From greeting guests with garlands and drinks, to ensuring that our staff can identify and cater to individual needs, we always aim to create the best possible experience for all visitors. Every detail at Lapita Dubai is designed to transport guests to the exotic islands of Polynesia. A kids and teens club – paired with a lazy river and themed activities at the Lapita centre – help create opportunities to make fun memories with the family. Another thing that sets us apart is that with any booking, guests receive entry tickets to one of the theme parks under Dubai Parks and Resorts – this is standard regardless of the duration of stay or accommodation type. The resort also offers a dedicated conference centre with a 710sqm ballroom, six meeting rooms and event facilities, and an additional 26,296 square feet of flexible space for all occasions, making it the best escape for corporate team building sessions due to its nature and serene environment.
What are the key culinary offerings that the resort has to offer?
Lapita Dubai has four dining establishments that provide a diverse range of culinary options for guests to choose from. ARI, a poolside restaurant and bar, allows guests to soak up the sun while enjoying drinks and dishes from an exclusive menu – including the likes of a Tahiti Sling, a delicious concoction of pineapple, lemon, lychee, and passionfruit – and the Polynesian seafood soup with a medley of seafood in a coconut broth. PALAMA is the resort's lobby lounge and has a continental menu featuring a broad range of mocktails and dishes. Guests can unwind at this social hub with family and friends. Our KALEA restaurant offers an all-day dining buffet experience, where guests can choose to dine under traditional waka canoes or enjoy the views of the resort from the terrace. KALEA also hosts Polynesian-themed nights every Friday and Saturday – a fun experience for all guests and diners. Hikina is a South- East Asian restaurant that boasts a menu packed with explosive flavours. Diners can savour authentic dishes such as Tom Kha Gai or treat their sweet tooth's with desserts like Pandan Cheesecake.
How has the group undertaken a sustainable approach as the UAE is gearing towards the same?
At Lapita, we believe that sustainability is important for everyone and every business. While it is great to see that more people are becoming aware of environmental issues, I want to note that it is extremely important to first understand the ways in which we can help the environment, rather than applying practices that may not have the best result. At Lapita, we collaborated with Simply Bottles to implement a recycling programme for plastic bottles. The recycled bottles are turned into clothes, caps, and bags to contribute to a zero-waste environment. We also have around 90 to 95 solar panels that produce renewable energy for water heating in guests' rooms.
Are there any recent collaborations that have stood out?
We recently collaborated with the Fijian embassy, which saw the arrival of classically trained Polynesian artists at Lapita Dubai, to re-launch our Ahi Ahi Ceremony and introduce people to more of the Polynesian culture. The Polynesian evening event held on March 9, 2023 was a huge success, with numerous media and influencers attending to enjoy the traditional performances and witness the Ahi Ahi Ceremony – a sunset ritual that welcomes the setting sun – with a specially curated spread pro- vided by KALEA Restaurant. The event demonstrated our commitment to spread- ing awareness around Polynesian culture, helping to highlight the daily performances at the resort and the appreciation for tradition embodied by everyone at Lapita Dubai.
What are the future plans for the resort and the hotel?
While there are no concrete plans at the moment, we are always looking to in- novate and elevate our resort in order to pro- vide our guests with a seamless experience. We also look forward to introducing a Tiki Hut in the near future, which will be a fun space for children to play and learn in with the support of the resort's Polynesian artists. What small things elevate your life? It would definitely be seeing the smiles on my guests' faces, or the moment when I see one of my ideas come to life and realise the difference it makes to our guests and the resort. While at work, I also take small moments to enjoy the natural environment outside – the resort is absolutely gorgeous, so I try to make the most of it.
May's – The Horology Issue – Download Now 
– For more on luxury lifestyle, news, fashion and beauty follow Emirates Woman on Facebook and Instagram
Images: Supplied  More