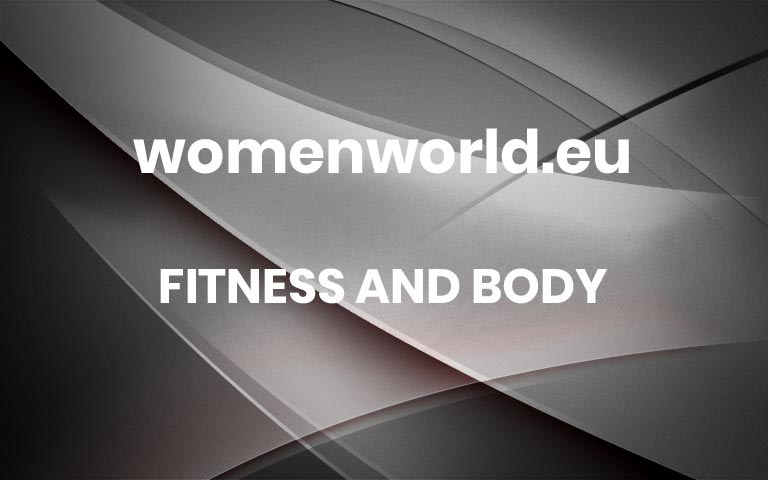 If you're looking for comfy warmth during cold-weather sessions, look no further than this winter workout gear. The pieces we've chosen have added warmth without that stuffy feeling, repel moisture like a toxic ex and keep you cool but comfy during early-morning runs, outdoor sessions in the wind and more.
Sports bras
adidas Lift Your Mind Powerreact bra
Made for that compressive-ain't-going-nowhere feel, this bra offers support for lifting and light runs and training sessions. Plus, with at least 60% of it made from recycled materials, you can't go wrong.
Asics Nagino seamless bra
Made for low-impact workouts, this stretchy bra accommodates your movements. 50% of the materials are recycled (yay!) and there are breathable zones at the back to facilitate airflow during the sweatiest of sessions.
Cotton On Workout training crop
This high-support bra, made with adjustable straps for those of us with ever-changing bodies, is made to support. It's also go an adjustable clasp and of course, moisture-wicking fabric.
New Balance Shape Shield Printed Crop Bra
Moisture-wicking NB DRYx technology keeps you from getting that icy sweat feel when running in the cold. It's also uber stretchy while being lightweight and provides maximum coverage.
Tights
Copenhagen Cartel Power leggings
Copenhagen Cartel products are made from almost 80% reclaimed ocean waste and contribute to cleaning up our oceans. They're breathable and don't show through, no matter how deeply you squat. Bonus: pockets included, people!
Kheper VPOP tights
We LOVE a local brand and these cute tights can take you from the gym straight to the party. Plus, they're odour-resistant, which is super helpful when it comes to those rank sweaty smells. Plus, they're super soft.
Mr Price Sport Elite Power Tights
With expert detailing that elongate and shape your legs, these tights are also stretchy, so you can horse pose away in comfort while moisture-wicking fabric pulls sweat away from the body, to keep you dry. Bonus: pockets!
Reebok Lux Perform High-Rise Tights
These compression tights, with high waistband, will have you feeling secure as you power through HIIT workouts. Mesh panels at the back create more breathability, plus there's odour-repelling tech so your gear doesn't smell awful.
Under Armour Outrun the cold tight II 9
Not only are these tights beautiful, they're also teched-out. Under Armour Storm Technology provides protection from the elements, whether it be wind or rain. Moisture rolls right off of the surface, allowing you to stay dry when conditions take a turn for the worse. It also has a few pockets – score!
Tops
adidas Lift Your Mind Training Graphic Sweatshirt
Yes, you can train in this sweater. It's made with moisture-wicking fabric while keeping you snug during cold sessions outdoors. Bigger sleeves create that little bit extra room to move around in.
Mr Price Sport Crop Top
This warm and stylish cover-up with criss-cross detailing on the hem will keep you toasty during runs and errands in the cold.
Under Armour Outrun The Cold top
This top won't allow the elements in, and moisture rolls right off. It's also kitted out with little peep-holes so you can check your smartwatch without having to roll up your sleeves. Plus, the higher neckline keeps you protected from wind and rain. What's not to love?
Nike Therma-FIT One
Soft fleece is the main material used in this top but it won't overheat you. It remains sweat-wicking while the stylish cut flatters those tights you love so much.
Jackets
Asics visibility jacket
This jacket, made from lightweight fabric, protects you from the elements, while mesh under the arm area keeps you cool and sweat-free. Front pockets are also clutch for storing the essentials.
Burnt Aspen Lightweight Jacket
Lightweight but warm, this stunning pullover does away with wind and rain on your top half. The high collar with a rounded hoodie and a quarter lightweight zip allows you to adjust the warmth. Plus: pockets for the essentials.
K-Way Cascade Waterproof Rain jacket
Think of this jacket as the shell protecting you from the elements. Its high neckline keeps out wind and icy droplets, plus the straps on the arms mean you can easily adjust the tightness. And you can draw the hood tighter around your face with adjustable straps.
Nike Therma-FIT ADV Women's Downfill Running Gilet
This body warmer is so soft but durable and can be folded up into the side pockets for when you're ready to layer down. Since it's made from down feathers and finished with water-repellent fabric, you'll stay cosy.
Shoes
adidas X_Plrboost Shoes
Made with a series of recycled materials, this upper features at least 50% recycled content. It's also responsive, since it uses proprietary BOOST tech to propel you forwards and hit the ground flying.
Under Armour Hovr Machina 3 Storm
These shoes are made for running, with UA Storm technology treated upper that repels water without sacrificing breathability. Responsive UA HOVR™ cushioning reduces impact, returns energy & helps propel you forward. All-over reflectivity keeps you visible on low-light sessions.
Reebok Nano X3
Finally, a training shoe you can actually run in! An all-new Lift and Run Chassis system compresses when you lift and creates support, but when you push off to run, it gives you that extra oomph to go faster. Keep a lookout for this shoe drop; it launches on the 8th May.
Puma ForeverRUN NITRO
Made this stability in mind, pronators will love this shoe. An asymmetrical heel counter holds the foot in place through every stride while a firm density ankle support keeps your foot stabilised. The cushioned sole also responds to pressure, with nitrogen-injected foam designed to provide superior responsiveness.
New Balance Fresh Foam X 1080 v12
Made for both training and running, this shoe does it all. Part of the shoe is made with renewable resources to reduce the carbon impact while the sole spreads pressure evenly throughout to give you superior comfort.
Accessories
Fit Gymwear Face Cover
Icy mornings will no longer prosper over you! This breathable face cover allows you to breathe while taking out the sting of cold air whipping your face.
Cotton On Active Drink bottle
Stainless steel keeps our coffee hot for post-run drinks while this fun colour matches your outfit nicely. You can't go wrong with a spill-proof built-in straw, either.
Cotton On Active Crossbody Bag
Adjustable straps mean you can wear this as a fanny pack during your runs and then convert it into a chic crossbody bag for running errands. There are pockets galore for storing your phone, cards, keys and anything else.
Old Khaki Aztec Multi-Scarf
Cold no more! This multi-scarf can be worn over your arms, legs or neck for added comfort on long, chilly hikes, boot camps and runs.
Burnt Activewear Daily Crew Socks
Reviewers say it feels like you're walking on clouds and they're just so aesthetically pleasing over a pair of tights and your fave sneakers.
Mr Price Sport Reflective Arm Warmer
Wear these under your top for added warmth and layer down when you get warm enough. They're breathable and light without feeling like there's a boa constrictor on your arm.
Women's Health participates in various affiliate marketing programmes, which means we may get commissions on editorially chosen products purchased through our links to retailer sites. More