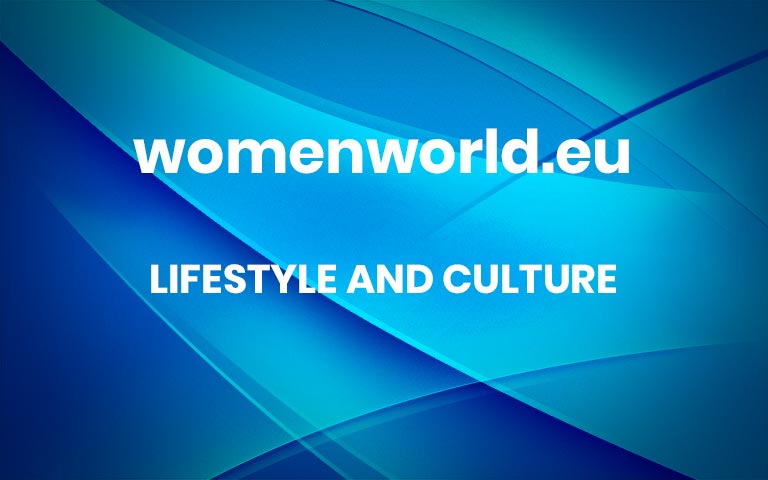 Life
by Camille Macawili
3 hours ago
A high-profile clientele, A-list celebrity customers and the support of prominent industry insiders propelled fine jewellery label Faraone Mennella into the jewelry spotlight.
Drawing design inspiration from classical Italian heritage, award-winning designers Roberto Faraone Mennella and Amedeo Scognamiglio craft tactile, one-of-a-kind jewellery pieces that have been worn by the likes of Jennifer Aniston, Jennifer Lopez, and Charlize Theron, to name a few. Now, with the Amedeo's recent move to Dubai, he is plotting his next steps for the brand.
Emirates Woman chats with Amedeo Scognamiglio about his beginnings – as well as sharing insider tips and hidden gems and insider tips on how to do Capri like a local.
When was the point you realized you wanted to have your own label and designing jewelry could be your career?
I am the 6th generation of a family dynasty devoted to the craftsmanship of cameos and coral in Italy since 1857 so jewelry is in my DNA. But when I moved to NYC in my early 20s, Manhattan's art and fashion scene of the 90s started to influence my aesthetics, helping me redefine my design vision. The mix of my Italian classic heritage and the NYC pop culture pushed me to dare and reinvent the design codes I absorbed in my father's workshop. At that point, I felt empowered to not simply keep running a centuries-old family business, but revolutionise that ancient craft making it cool and current.
Love Lemons 18kt Diamond Earrings Dhs25,155 available at faraonemennella.com
You split your time between New York, London and Capri then recently moved to Dubai – tell us about this.
I split my time between NYC and London while enjoying my summer months in Capri which is home to me and to my 2 brands' flagship stores. After Covid-19, and the tragic loss of Roberto Faraone Mennella my partner and best friend, I felt like I needed to move somewhere where I could start again and not live with the memories. With the help and guidance of my dear Emirati friends, I moved here last year, and I still pinch myself every day how lucky I am. Dubai, to me now what NYC felt in1998: vibrant, energetic, advanced and exciting.
For those who are new to the brand, what are your hero designs that are driving sales in the Middle East?
Faraone Mennella's iconic pieces, even after 20 years now, are the ones first seen on Sex & The City back then. Stella Collection, our first design, is now our signature and iconic quintessentially Faraone Mennella collection. Over the years, and thanks to our long collaboration with Carolina Herrera, the fashion queen of NYC, we specialized in couture and bespoke high jewelry collections we only sell in our own boutiques and to private clients.
Abracadabra Earrings Dhs24,815 available at thatconceptstore.com
How did you develop your signature technique?
Although I am lucky to come from a family tradition and was able to ''experiment'' and learn all the different angles of jewellery making from the very early age of 13 years old. When I design, I think of places, gowns, yachts and parties.. where my ladies will want to wear my jewellery.
Roberto Faraone Mennella and Amedeo Scognamiglio
Being an independent label, does that limit what you can do?
The most discerning and sophisticated luxury shoppers are always on the lookout for niche brands offering a product not seen everywhere. Luxury is about dreaming and holding memories of experiences that can't be replicated. This is what we offer, and the reason why we are able to thrive in a highly competitive market is due to the authenticity and uniqueness we have over the big conglomerates.
What have been the highlights of your career so far?
A few memorable ones are: designing the jewelry for Sex & The City (2002); being included in TIME Style & Design's 100 most influential designers (2007); Fondazione AltaGamma, Best Jewellery Design award (2020); but above and beyond anything, working with Roberto Faraone Mennella for 20 years, to see our dream of the early days in NYC become a globally recognized luxury brand. Now that I am left alone at the helm, my only reason to work is to prepare our brand's legacy for the future, in honor of Roberto's life. Now it's a luxury brand with a higher purpose.
One thing to look forward to in Capri every summer?
The annual Faraone Mennella ''Viva Capri'' event! It started in 2012 when we opened. We thought it would only be a party for the official opening, but our clients decided it had to be a yearly reunion. And so every year, the first week of July we celebrate jewellery, summer, and friendship with a truly eventful party with dancing and singing, in the most iconic locations of the island.
The best way to spend a lazy summer day in Capri…
Don't plan, don't schedule, don't stress. Enjoy the island, the way the ancient Romans did. La Dolce Vita!
What's your top tip for travelling to Capri?
No need to stress about expensive private transfers from Napoli – enjoy the 50-minute ride with the commercial hydrofoil lines, they are easy, faster, and more comfortable. From Dubai, FlyDubai has direct flights to Naples airport is better than a private jet and makes my life and commute so easy.
– For more on luxury lifestyle, news, fashion and beauty follow Emirates Woman on Facebook and Instagram
Images: Supplied by Faraone Manella; Feature Image: Instagram @pinkines @lespetitepestes More