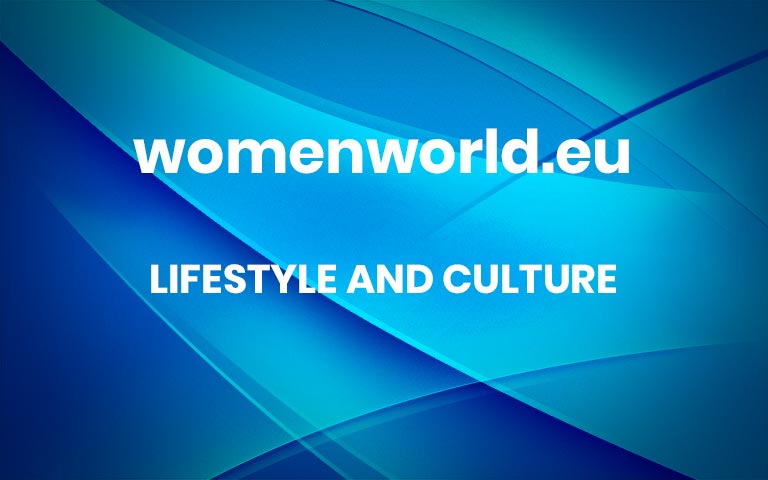 Life
by Sarah Joseph
3 hours ago
Welcome to the Emirates Woman weekly series 'How I got my job as…' where we speak to some incredible entrepreneurs and businesswomen both based in the UAE and globally to find out about their career paths that led them to where they are now; what their daily routines look like; the advice they'd give to those starting out; and the hurdles they've had to overcome.
This week, we speak to a three-time Olympian, Sarah Lindsay who is a personal trainer like no other. A European gold medalist, 2x world silver medalist and 10x British speed skating champion, Lindsay is an inspiration to anyone looking to reach their full potential.
Roar Fitness' personal training in London and Dubai offers clients a bespoke gym environment that is truly conducive to achieving optimal results with cutting edge training.
To understand more, Emirates woman spoke to Sarah Lindsay on how it all began.
What was your favourite subject at school?
To be honest I struggled a lot with concentration at school. I think fast but lack focus and my brain bounces around constantly. I always found that my creativity was stifled, and I just spent most of my time at school trying hard to pay attention and not get into trouble. At 43, I still find it impossible to sit still for more than 30 mins so what hope did I have as a hyperactive child? If I had to choose, I would go with history because I had an amazing teacher who was extremely enthusiastic and fun. I did love it when a teacher was particularly engaging because I was interested, and I did want to learn I just couldn't sit still and be quiet.
What was your first job?
When I first made the National Team at 16, I had to move out of home to be closer to the training facilities. As I wasn't yet funded, to pay rent I needed to work so I started working as a waitress in a restaurant. Not just any restaurant but a Hawaiian-themed restaurant where the uniform was a hula outfit, and an Elvis impersonator was singing on a stage of sand while I was encouraging mostly hen parties to take shots while I shook their heads and blew a whistle in their ears. Four shifts, 7pm to 1am covered my rent and bills and allowed me to train pretty much full time at the start of my journey to the Olympics. Luckily that season I won the National Championships and started showing promise on the world circuit so I qualified for a small living grant and as the program was fully funded, I could just about get by and no longer needed to work late night restaurant shifts.
What brought you to Dubai?
Me and my husband spent some time here in lockdown as the UK winter lockdown was just too depressing and we fell in love with Dubai. We always wanted to expand the business abroad but were unsure where until that trip. We had a conversation, made a fast decision and didn't look back. We came back the following year to look at properties, picked our favourite, put in an offer and signed 2 weeks later. We regularly travel back to the UK, but we are based here in Dubai as I think the quality of life really is some of the best in the world.
Talk us through the concept of Roar.
Roar is a private personal training gym exclusively. We now have 3 London gyms and Roar 4 in Downtown Dubai and we've always been known for delivering amazing results. When someone enquires about our services, they are first invited in for a free consultation with myself, my partner Rich or my PT Manager to discuss their specific goals, previous training experience, expectations, packages and of course to see the facilities. Before anyone starts a training plan we conduct a movement screening and a nutrition assessment so that we can build a specific training and nutrition plan to facilitate the client's goals. Most people train 3-4 times per week and meet with their nutrition coach every three weeks to evaluate how their body is responding to the programme so far, then we can decide how to progress their nutrition and training plan.
What are the key elements of your role?
In house, I do all the female client consultations which I love! I want to be able to meet everyone who trains at Roar Dubai and maybe somewhat selfishly be part of their fitness journey as it is the most rewarding job in the world. Seeing someone achieve amazing things and grow in confidence changes them in such a positive way. I still do a limited amount of training sessions on the gym floor because personal training is my craft and my passion post my sporting career which I never want to forget.Behind the scenes, I am an active member of the international management team and speak with our Dubai and London Managers daily. I am also very hands-on with the creative and PR side of the business which really is a lot of fun. I have been extremely lucky with the people I have got to know and been friends with in the media and the public eye over the years who have helped me so much with spreading the word of the brand and helping Roar become so well recognised.
Talk us through your daily routine.
What I do changes day to day but my morning routine is important to me. Now I am aware that I sound like a mad old hippy but this routine changes how I feel for the whole day. I wake at around 6am, drink water, take my supplements and walk for an hour. I come back and take my MCT coffee barefoot into the park next door and do just 10 minutes of meditation and grounding. Then I have breakfast and head into Roar Dubai for consults and catch up with the team and clients. I'll spend a few hours on emails and calls, hopefully get a 40-minute workout in and try to leave before rush hour as I live out in Jumeirah Golf Estates. If I don't have an event then I will cook dinner and eat outside in the garden and discuss the day with my husband. We are so lucky to be partners in business as we have this shared enthusiasm for a common goal so always plenty to discuss. I've recently taken up golf so I might practice my swing for an hour at the Tommy Fleetwood Academy or on the home golf sim before trying to finish my emails. The reality is I stare at my laptop for 10 minutes before giving up due to lack of evening concentration and falling asleep on the sofa by 9pm.
What advice do you have for anyone looking to follow in the same footsteps?
If you weren't to start a business, I believe that you must understand people and be passionate about your product, not the money – people can tell if you don't care. Once you have written your model (thoroughly) then you just have to start. People can plan forever but you can never be completely prepared for what will happen. There will be curve balls, problems, and failures but you have to just accept that as part of the journey and not give up. It's not over until you say it is so do not quit. I know there is this statistic of 25% of businesses fail in the first 12 months but I think we can completely change that if we all keep trying.
What is the best piece of advice you have ever received?
There are no failures, only lessons so enjoy the whole journey.
And what is the worst?
Trust me.
What's the biggest challenge you have had to overcome?
From sport coming back from a serious back injury that left me unable to even stand for weeks and unable to train for 15 months. I was told I wouldn't be able to skate again but 2.5 years later competed in my 3rd Olympics skating the faster I'd ever skated.
What's your future for the brand?
To open more gyms, next will be more in UAE. We have deliberately taken no outside investment so far which although I don't mind a risk or two, it means that each gym has to be successful. It's important to me that we don't dilute the service so I would rather move slower and keep it the high-quality product and amazing experience for our clients that we are so proud of.
– For more on luxury lifestyle, news, fashion and beauty follow Emirates Woman on Facebook and Instagram
Images: Supplied  More