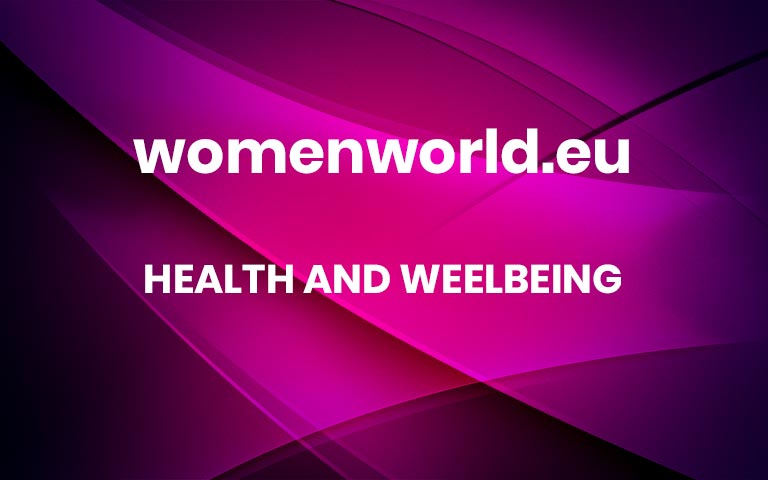 A magnesium massage may sound like something better suited to pro-athletes or off-the-grid wellness gurus, but there's a growing body of research that's showing us mere mortals should jump aboard the magnesium train. 
To find out if you can actually massage your way to better ZZZ's, we kneaded our way through the research before getting treated to a much-needed kneading at a Cape Town spa. Here's everything you need to know about magnesium massages.
What Is Magnesium?
"Magnesium is an essential macronutrient that plays a key role in many body processes, including muscle, nerve, and bone health and mood," according to Medical News Today. Many people don't get enough in their diet despite it being found in a variety of different foods like nuts, beans and leafy greens, says Healthline. 
READ MORE: Exactly How Sleep Deprivation And Weight Gain Are Linked – And How To Prevent The Spread
The Benefits Of Magnesium:
If you've spent any time on the health and wellness side of TikTok, you'll no doubt have come across videos about magnesium and the amazing benefits people have experienced from taking supplements. But it's not just a factless fad. Research conducted into the benefits of magnesium and magnesium supplements have shown many benefits:
It may boost exercise performance: One 2015 study of 2 570 women associated higher magnesium intake with increased muscle mass and power.
It may improve PMS symptoms: Some research suggests that magnesium supplements help relieve PMS symptoms, menstrual cramps and migraine attacks.
It may combat depression: A PubMed Central study linked low levels of magnesium to an increased risk of depression.
It may support better sleep: Research has shown a positive link between magnesium and improved sleep
Magnesium may also be linked to supporting healthy blood sugar levels, promoting heart health, fighting inflammation, and reducing symptoms of anxiety. 
What Is A Magnesium Massage?
It's usually a full-body massage that incorporates magnesium oil to help induce a state of calm, help with pain and fatigue and give you a great night's sleep.
Why Get A Magnesium Massage For Better Sleep?
Like many of the above-mentioned TikTok users will tell you, magnesium supplements are a very common natural remedy for sleep problems like insomnia. And there's a scientific reason for that; magnesium regulates many neurotransmitters that are involved with sleep. One such neurotransmitter is GABA (or gamma-aminobutyric acid) which is a neurotransmitter associated with helping with feelings of anxiety, stress, and fear. And what do you know, a 2017 systematic review showed that magnesium supplementation also had a beneficial effect on mild anxiety.
But if your problem is falling asleep, a 2021 review of older adults who had insomnia found that magnesium supplements lowered the amount of time it took them to fall asleep by an average of 17 minutes. And another study of almost 4000 adults found a link between taking magnesium and improved sleep quality and duration.
Plus, if you find yourself nodding off in your morning meeting or needing to take a nap in the arvie, a PubMed Central study found that women who had a higher magnesium intake experience a decreased likelihood of falling asleep during the day.  
While magnesium supplements could positively impact your sleep, like the research suggests (always consult a doc before taking anything new though), magnesium massage therapy could be an underrated sleep hack.
READ MORE: Normal Sleep — Turns Out, There Might Be No Such Thing
How Does It Work?
Transdermal (through the skin) magnesium therapy has been touted online as a hero ingredient that could potentially cure many conditions. It's said that when used topically, it's absorbed straight into the body's cells and tissues, raising magnesium levels in a shorter period of time. 
However, the research is limited and there are varying opinions about your body's ability to absorb it through the skin. One Journal of Integrative Medicine study showed that magnesium oil alleviated fibromyalgia symptoms, such as pain. And we know that many athletes love using magnesium in their routines.
Magnesium Massage Full Review
Between never-ending loadshedding and a Woolies avo costing a month's rent, it's no wonder we're losing out on precious ZZZ's.  And while most of us are cutting out anything that isn't a necessity, I'm here to tell you why a magnesium massage might just be worth the investment.
I tried the Muscle And Joint Magnesium Therapy Massage at Steenberg Spa. It's a luxury wellness spa in the Constantia Winelands (tough job). Their massage promises to re-energise the body while treating symptoms of insomnia, pain and fatigue. According to them, their luxurious magnesium therapy induces a state of calm and promise's a good night's sleep.
My treatment expert carefully kneaded away at my body, working through my problem areas (my back – thanks WFH shrimp-like posture!). And by the end of it I felt relaxed and rejuvenated. She even told me concern areas; knots along my scapula and tightness in my lower back I was unaware of. Following a delicious breakfast of fruit, yoghurt, granola and green juice, I wandered through the gardens and pool where you can lounge with a glass of bubbles and a good book.
You can't help but feel relaxed being surrounded by gorg gardens, buildings and mountains at Steenberg. But the real star of the show is their scented garden. You can have your massage in this secluded haven that's punctuated by fragrant flora and a towering Oak tree. So you can soak up nature's scenes, sounds and scents and segue into a peaceful state. 
So Did It Help With Insomnia And Fatigue?
Yes, the real impact happened that night. My sleep is where I suffer most when I'm stressed out. I experience late nights with my mind racing, wake up several times throughout the night and lie for hours trying to fall asleep. Bedtime becomes something I dread, anxiety building throughout the evening as I worry I will have another sleepless night. 
I'd had a few weeks of terrible sleep so I was in serious need of a good night's rest. And that's exactly what happened. I fell asleep almost immediately, without any of that bedtime anxiety, and I slept through the night, not waking up once (a very rare occurrence for me). And the following nights were exactly the same.
Of course, I can't state how much of it was placebo or not. But it really helped with the weeks of insomnia I had been dealing with and reset my bedtime routine. Sometimes you just need to break the pattern to alleviate bedtime anxiety that accompanies an extended period of bad sleep. And this massage was exactly that. Although managing the stressors in your life so that your sleep is unaffected is first prize. 
For me, The Muscle And Joint Magnesium Therapy Massage at Steenberg did exactly what it promised and had lasting benefits outside of what a sublime spa day already does. The massage costs R1 100 for 60 minutes, R1 210 for 75 minutes and R1 340 for 90 minutes and in my opinion it's well worth it just for the good night's sleep, let alone the luxe experience you receive.
READ MORE: The 6 Greatest Recovery Tools That Ease Tight Muscles
What To Book
They currently have an amazing Scented Bliss package on offer that's the ultimate spoil. You'll have your massage in the Scented Garden. This package for two includes a side-by-side Herbal Oil Massage, Pressure Point Foot Massage and Scalp Ritual at R2450 (60 minutes) or R2970 (90 minutes).
Alternatively, you can have one of their three unique massage treatments. There's the CBD Wellness Journey for pain relief and immune boosting, Bellabaci Signature Massage for circulation and toxin elimination or the highly-recommended-by-me Muscle and Joint Magnesium Therapy Massage for fatigue and insomnia.
Post-pamper, indulge with a bottle of crisp Steenberg 1682 Chardonnay Cap Classique and a refreshing dip in the pool. And it doesn't have to end there; delight your taste buds with a Scented Garden private dining experience. At R1 250 per person, you'll get to enjoy a three-course meal on the candlelit deck under the stars with the gentle sounds of trickling water from the garden's water feature for ambience.
How To Get More Magnesium In Your Diet
Once you leave the Steenberg spa, you can still incorporate magnesium into your everyday life. These foods are rich in magnesium (click on the magnesium sources for delicious recipes using these ingredients):
Pumpkin seeds
Chia seeds
Black beans
Kidney beans
Edamame beans
Spinach
Avocado
Banana
Potato with the skin on
Almonds
Cashews
Peanut butter
Brown rice
Salmon
Halibut
Soy milk
Whole wheat bread
Low-fat yoghurt
Oatmeal
Fortified breakfast cereals
Add These Magnesium Sources To Your Pantry
Shop them from local brand, Faithful To Nature. You'll have the magnesium magic sources at the ready every time you want to cook or have a snack.
Chia seeds contain 335mg of magnesium per 100g.
Pumpkin seeds contain 262mg of magnesium per 100g.
Almonds contain 268mg of magnesium per 100g.
Cashews contain 292mg of magnesium per 100g.
1/2 cup of cooked black beans contains 60mg of magnesium.
Kidney beans contain 140mg of magnesium per 100g.
Peanut butter contains 154mg of magnesium per 100g.
1 serving of instant oats contains 36mg of magnesium.
1 cup of soy milk contains 61mg of magnesium.
Women's Health participates in various affiliate marketing programmes, which means we may get commissions on editorially chosen products purchased through our links to retailer sites.
Kelleigh is the Managing Editor of Women's Health. When she's not convincing her colleagues to try the latest TikTok trends, you can find her planning a holiday that never leaves the group chat, binge-reading or eating her way through Cape Town. More