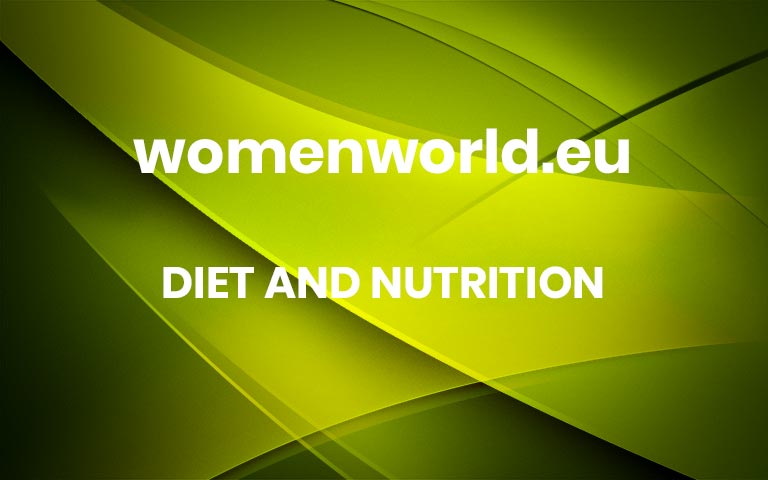 Looking for a delicious cauliflower recipe with some South African flair? You've come to the right place because this recipe delivers all of that goodness in spades!
READ MORE: Try These Veggie Sosaties Even Meat Lovers Will Love
This recipe is from Mokgadi Itsweng's debut cookbook, Veggielicious, and it's a cookbook worth investing in. Filled with tons of recipes that will help you eat more veggies and enjoy plant-based meals, you're guaranteed to find some new faves.
But now for the best part. Mokgadi uses indigenous ingredients that are often overlooked or forgotten (think: impepho in this recipe) and prioritises making affordable meals. We're huge fans of hers and you will be too!
READ MORE: This Braai Dessert Is So Simple Even Kids Can Make It
The Secret SA Ingredient In This Cauliflower Recipe
It's Impepho, of course! "Impepho or wild sage is an indigenous African herb that is widely used by traditional healers in spiritual prayer rituals. The herb is also used as an antifungal, antiseptic and anti-anxiety medicine," explains Itsweng.
And seriously, Impepho adds so much flavour to any food it is smoked with. "I use a kettle braai for smoking, but you can follow the quick smoking hack that I have included in the recipe," says Itsweng.
3 Essentials You'll Use In This Recipe
Le Creuset Venus Basting Brush
Nothing beats a good basting brush, and this one will serve you well for years to come because it's very high quality.
Severin Smoothie Mix & Go Blender
We love this all-in-one smoothie maker and blender that you can use to blend red peppers for this recipe.
Weber 37cm Smokey Joe Kettle Braai
This kettle braai might be small but it packs a punch. So take it along for picnics, braais or camping trips.
READ MORE: How To Braai Like A Pro
Impepho Smoked Cauliflower With Red Pepper Sauce
Mokgadi Itsweng
Impepho adds so much flavour to any food it is smoked with. And it will seriously up the ante on this cauliflower that will be the stand-out side at your next gathering.
Prep Time 20 minutes minsCook Time 1 hour hr 5 minutes mins
Course Side DishCuisine South African, Vegetarian
Servings 6 people
1 Kettle braai1 Saucepan1 Blender
1 whole Cauliflower headHandful of dried impepho herb, for smoking the cauliflower1 clove Garlic, crushed¼ cup Olive oilSalt and pepper to tasteSauce2 Red peppers, left whole2 Tbsp Olive oil1 clove Garlic, crushed1 Tbsp Smoked paprika¼ cup Lemon juice1 Tbsp Brown sugarSalt and pepper to tasteHandful of fresh parsley or thyme, chopped
Preheat the oven to 200 °C.Bring a saucepan of water with 1 teaspoon (5 ml) salt to a boil, then add the cauliflower head. Cook for 10 minutes, then drain and set aside.Smoke the cauliflower by placing a hot charcoal disk inside a small foil container, then adding a handful of dried impepho herb. When the impepho starts smoking, place it inside a kettle braai with the cauliflower. Close the kettle braai lid and allow to smoke for at least 10-15 minutes. Remove from the kettle braai and set aside. Quick hack: Use your oven as a smoker. Place the impepho on an oven tray, light it and when it starts to smoke place the tray on the bottom rack of the oven. Then place the cauliflower on the rack directly above the impepho. Close the oven and allow to smoke for 5-10 minutes.Mix the garlic with the olive oil and brush over the whole cauliflower. Season with salt and pepper. Place on a baking tray and roast in the preheated oven for 30 minutes until crisp on the outside.While the cauliflower is roasting, make the sauce by first roasting the peppers in the oven until the skins are blackened.Remove the peppers from the oven and place in a bowl, cover with clingwrap and allow to cool for 10 minutes. Once cooled, peel the skins off and blend the peppers, then set aside.Heat the oil, then add the garlic and paprika, and cook for 2 minutes on medium heat. Add the blended peppers and cook for 5 minutes, stirring continuously to ensure that the sauce doesn't stick and burn.Add the lemon juice and brown sugar, cook for a further 2 minutes, then season with salt and pepper.To serve, slice the cauliflower into steaks or leave whole, then place on a platter. Pour the sauce over the cauliflower and top with chopped herbs.
Keyword braai, dinner, starter, vegetarian
Women's Health participates in various affiliate marketing programmes, which means we may get commissions on editorially chosen products purchased through our links to retailer sites. More