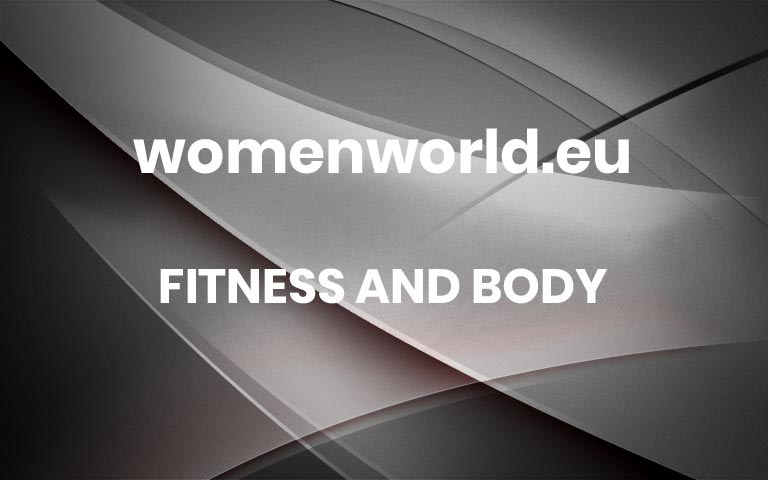 How to lose belly fat remains one of the top searches on our site. Everyone seems to want to get rid of their pooches, for myriad reasons. And while that may not be you, the science warns that the more fat in the belly, the more health risks become apparent. You should never feel the need to lose weight unless you actually want to. But stomach fat in particular can be harmful.
"Stomach fat is not a good idea," says Dr Tracy Nelwamondo, a weight loss GP. "We advise to keep abdominal circumference less than 88cm. This is not only for cosmetic reasons, but we find this puts you less at risk of disease."
Meet The Experts: Dr Tracy Nelwamondo is a weight loss GP and Roystinn Davids is a personal trainer.
What are the health risks of belly fat?
Fat cells in your stomach are made of two main kinds. The one you can see when you squeeze your tummy is known as subcutaneous fat and sits on the outer edge of your organs. The more worrying fat is the kind that lies deep within the abdomen, known as visceral fat. They're biologically active cells that are linked to a host of chemicals in your body, further linking to a wide variety of diseases.
Subcutaneous fat is linked to a higher proportion of beneficial molecules, while visceral fat is less so. It's made up of proteins called cytokines, which when triggered, set off low-level inflammation in the bod. The risk? Heart disease and other chronic conditions, like dementia, asthma and even breast cancer.
Per Harvard University, a waist circumference of 88cm or higher is considered a sign of excess visceral fat – but it may not apply to you if your overall body size is large. A better indication is an expanding waistline.
READ MORE: Here's Why It's Important To Lose That Belly Fat
So it's clear that this kind of fat in your bod is dangerous, losing your gut can be more easier spoken about than done. But we've rounded up the expert advice, coupled with research, to determine the exact steps to take to minimise belly fat and keep your body healthy. The good news, per research, visceral fat responds better to diet and exercise than the fat you collect on your butt and hips.
Exercise for belly fat
Studies show that in order to nix belly fat, you need to be training for at least 30 minutes on most days. That includes long walks or casual spins on the stationary bike. Added to that, Dr Nelwamondo recommends at least two days of resistance training. That's because resistance training builds muscle, which in turn works to burn fat – and it's metabolically more active than fat tissue is.
READ MORE: The 3 Most Important Changes To Make If You're Trying To Lose Belly Fat
Ab workouts won't melt belly fat
Keep in mind that it's simply not possible to train only your midsection if you're looking to lose stomach fat. Spot-training doesn't work, and in fact, fat is breathed out from the body when you're working out and your heart rate is high. So look to workouts where your entire body is working hard and your heart rate is higher. "There is no magic, overnight solution for losing belly fat," says Roystinn Davids, personal trainer. "The best way to shed excess weight is by making permanent lifestyle changes. This often involves a combination of diet, exercise, stress management and other strategies."
Examples of fat-burning exercises include:
Running
Rowing
Swimming
Cycling
Group fitness classes
Your belly fat nixing move
Davids recommends 20 minutes of cardio, followed by strength training. He recommends the following strength training moves to help shift the needle:
push-ups
inverted rows
chin-ups
pull-ups
power cleans
"Do eight reps of each, for four sets. Rest for one minute in between sets," says Davids. When training, don't discount the power of planking. "A plank is Ideal for losing belly fat because it engages multiple muscles at the same time, increasing metabolic rate and benefiting core strength," he says.  
READ MORE: Try This 7-Minute Fat-Blasting Workout
Eating for less belly fat
"Include plenty of fruits, vegetables, lean proteins and healthy fats," says Davids. "Choosing healthy options like these can make it easier to ensure you get the proper amount of micronutrients, such as vitamins and minerals."
Eliminate processed food
While that's easy enough to do, indulging in processed foods like chips and sodas should be avoided when trying to eliminate stubborn belly fat. "Generally, better eating always consists of incorporating fibre and protein and reducing ultra-processed foods, keeping them as an indulgence in moderation instead of making them a daily habit," warns Dr Nelwamondo. Also, look at your hydration levels and make sure you're not dousing your system with sweetened drinks, which spike your glycaemic load and allow fat deposits to collect.
Get specific with your intake
Per the American Diabetes Association, there are also specific tweaks you could make to ensure you're eating just enough to lower your risk of holding onto belly fat. That includes:
Keeping the total fat to only 20 to 30 percent of your overall calorie intake (calorie tracking apps like My Fitness Pal help with this)
Keeping saturated fat to less than seven percent of your overall calorie intake (watch the fries!)
Limiting harmful trans fats, found in doughnuts and other fried foods.
This means that if your daily caloric intake is at 2000, 700 calories should come from fat (about 77g) and only 140 from saturated fat (around 15g). Added to this, make sure to prioritise protein in your diet. Per observational studies, people who eat more protein have less abdominal fat than those with a low-protein diet.
READ MORE: 5 Ways To Burn More Fat During Your Walking Workouts
Lifestyle tips for excess belly fat
Quit smoking
Seriously! Even vaping moves the needle towards a larger waistline. Per studies, heavy smoking increases insulin resistance and is associated with increased fat deposits in the midsection. In another study published by PLOS One, authors note that among smokers, there appears to be "more metabolically adverse fat distributions". Translation: the heavier the smoker you are, the more harmful your fat can be.
Sleep well
Never getting to sleep at a reasonable time? If you always find yourself in sleep debt, this could be one thing that is contributing towards your expanding waistline. Per one study, a lack of sleep majorly boosts the hunger hormone ghrelin and decreases the hormone leptin, which suppresses your appetite. The result? You're constantly hungry, leading to overeating.
Another 2022 study found that among people who slept only four hours a night had a nine percent increase in subcutaneous fat and an 11 percent increase in abdominal visceral fat, compared to people who got nine hours of shut-eye.
READ MORE: Is Your Sleep Schedule Making You Fat?
Boost your mood
Per studies, people with larger bellies have an increased risk for both anxiety and depression. Plus, another study found that the older you get and the more body fat you accumulate, the less mental flexibility you'll have. That mental flexibility refers to reasoning, thinking laterally and problem-solving.
It goes the other way, too: long-term stress is linked to increased abdominal fat. There are tons of ways to find your way to a calmer – and hopefully slimmer – bod. Try meditation, journalling, exercise (it really does wonders) and delegating more tasks.
The good news? It turns out that people who meditate are less likely to be obese and have less belly fat, per one study. That might be because getting zen lowers cortisol levels and regulates emotions, leading to less emotional eating. More