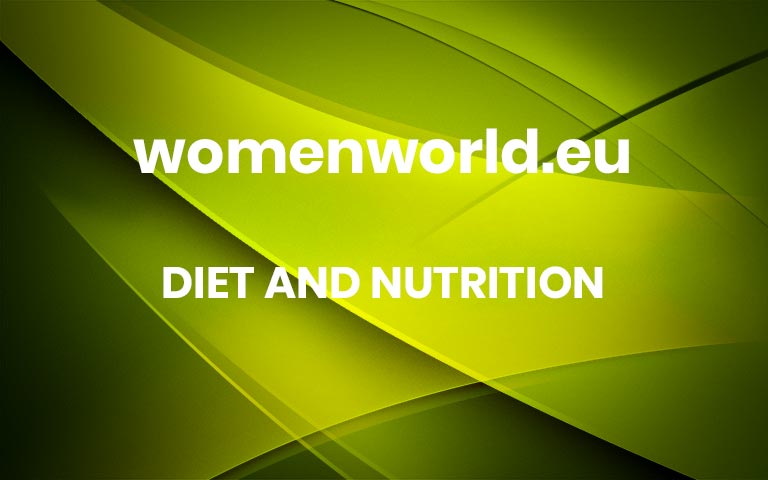 Mention the word 'cocktails' and you're instantly transported to a happy place, probably along the coast with good company while someone plays guitar and sings to you at sunset. What. A. Dream. Even better? The addition of low-calorie cocktails into this already delish dream world…
No matter if you're counting calories, watching your weight or just want to drink more mindfully, we've got you covered with some seriously yummy drinks. We turned to award-winning mixologist Roxanne Read and spoke to her about her favourite low-calorie cocktails. Ready, steady… Treat yo'self.
READ MORE: The 27 Best Wines For Any Occasion You Can Imagine
4 Low-Calorie Cocktails You Really Need To Try Like… Now
Zesty Aperol Spritz
Roxanne Read
Approximate calorie count: A serving of Aperol Spritz only amounts to 125 calories. Nice.Aperol aperitif is made from herbs such as gentian, rhubarb and cinchona, which are rich in antioxidants. Bonus: This cocktail is also garnished and infused with vitamin C-rich oranges.
Prep Time 2 mins
Course DrinksCuisine Healthy, Italian
Servings 1 personCalories 125 kcal
50ml Cinzano Pro-Spritz50ml AperolSoda Water
Pour 50ml Cinzano Pro-Spritz into an ice-filled glass.Add Aperol in equal measure and top off with a splash of soda.Finishing touches: 50/50 splash and garnish with a slice of orange.
Keyword cocktail, healthy
Watermelon Sparkling Spritz
Roxanne Read
Approximate calorie count: 110 caloriesThe secret to this drink is to get the natural sugars out of the watermelon juice, says Roxanne. The riper, the better. "Watermelon juice is rich in nutrients and is a perfect option for fasting, cleansing and dieting and contains a great dose of electrolytes per serving," she says. Champagne is a low-calorie beverage, due to its production process where most of the natural sugars are removed and no additional flavouring is added.
Prep Time 5 mins
Course DrinksCuisine Healthy
Servings 1 personCalories 110 kcal
20 ml Vodka (the more distilled the vodka, the less impurities)60 ml Fresh-pressed watermelon juice80 ml Sparkling brut wine (opt for a light sparkling wine to reduce the calorie count even further)
Pick an almost over-ripe watermelon, then cut it into chunks to fill one cup.Put into a blender and add about a 1/2 cup of water. Flash blend the mixture, and strain out the pulp and the pips.Next, take your Champagne glass out of the fridge and add the vodka and watermelon juice together.Top up with Champagne.
Keyword cocktail, healthy
READ MORE: These Three Drinks Will Make Bloating A Thing Of The Past
Blueberry Mojito
Roxanne Read
Approximate calorie count: 130 caloriesLimes are good for weight loss because of the citric acid — a metabolism booster. "Mint is a huge flavour contributor with less than a calorie in a 100g serving, so the more the merrier," says Roxanne. Blueberries are key to making this drink! "Berries are great for regulating the fat-burning gene, as well as lowering high blood pressure," says Roxanne.
Prep Time 3 mins
Course DrinksCuisine Healthy
Servings 1 PersonCalories 130 kcal
6-8 Lime wedges8 Mint leaves25 ml White rum1/4 cup BlueberriesSoda water
Lightly muddle the lime wedges into the glass you're going to serve the drink in.Clap the mint leafs in your hands to release the flavour. Drop them in the glass and muddle again.Add the rum and blueberries and fill the glass 3/4 of the way with crushed ice.Using a long-handled spoon or bar spoon, stir the mixture until your glass is almost filled with dilution from the crushed ice.Top with soda water if needed.Garnish with a mint sprig and a couple of blueberries sprinkled on top.
Keyword cocktail, healthy
READ MORE: You Need To Try These 13 Simple Mocktails ASAP
Vodka Fizz
Roxanne Read
Approximate calorie count: 98-100 calories"My preferred fruit combination is kiwi slices, fresh strawberries and grapefruit slices. Any fruits will work on this, but it's best to try have at least one citrus fruit. Citrus is great for your body and for bringing out the flavours in the vodka," says Roxanne.
Course DrinksCuisine Healthy
Servings 1 PersonCalories 100 kcal
40 ml Premium vodka1/4 can Flavoured tonic water1/2 can Soda waterAssortment of freshly cut fruit8 Basil leaves
First half fill the glass with ice cubes, then add the vodka.You can use any fruit you have in the fridge. Slice up about four pieces of three different kinds of fruit.Clap the basil leaves in your hand to release the flavour and drop into the glass.Add a splash of tonic, just for flavour depth, and top with the soda water.If you want to get really fancy, add a crack of black pepper.
Keyword cocktail, healthy
3 Pantry Staples To Keep On Hand
Low-calorie cocktails never have to be bland. These pantry staples will upgrade any old boring spirit and mixer combo. Thank us later!
A great source of vitamin C. You'll get blackcurrants, blueberries, strawberries, goji berries and cranberries. Yum!
No sugar, no gluten, no calories and no carbs. These drops also have no artificial sweeteners. Great for your bag. We love it!
Pomegranates have antioxidant and anti-inflammatory benefits. They're also good for blood pressure levels and heart health.
Want more? You can Follow Roxanne Read's work over on Instagram.
Women's Health participates in various affiliate marketing programmes, which means we may get commissions on editorially chosen products purchased through our links to retailer sites. More