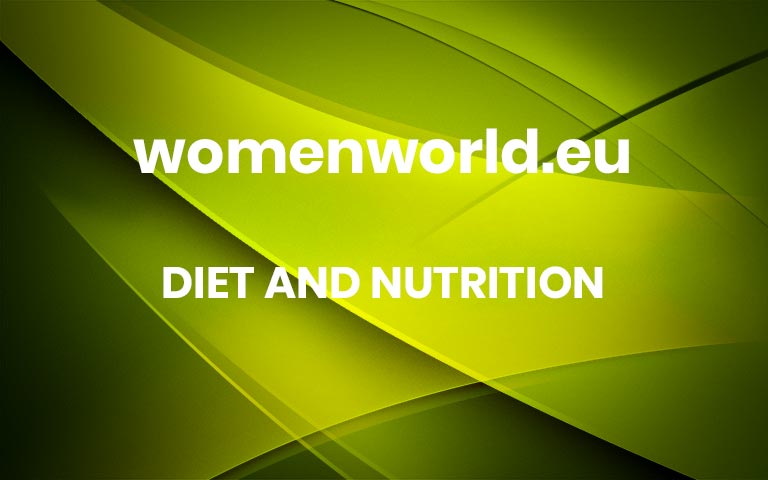 Social media: a world filled with endless scrolling and the tantalising promise of those "someday" recipes. We've all been there, right? You hit the save button, hoping for that perfect moment to give them a whirl. Well, today's the day!
WH have put three viral recipes to the test, to see and taste if they *actually* live up to the hype. Here's how it all went down:
Breakfast Bliss
Pesto Egg-In-A-Hole
This is the morning meal revelation you've been waiting for! And why didn't we think of this sooner? By using pesto as your cooking oil, you not only elevate the flavour but also achieve that irresistible crunch. The best part? You can get creative with your pesto selection—try olive, basil, pepper and beyond!
Pesto Egg-In-A-Hole
A flavourful twist on classic breakfast. An egg nestled in bread with pesto for an exciting morning bite.
Prep Time 5 minutes minsCook Time 5 minutes mins
Course Breakfast
Servings 2
2 Slices of bread ciabatta or sourdough1 tbsp Pesto store-bought or homemade2 Large eggsKosher saltFreshly ground black pepper
Using a cup or a paring knife, carefully carve an egg-sized hole in the centre of your bread.In a small nonstick pan, gently heat the pesto until it begins to sizzle slightly. Place the bread and the bread cut-out into the pan and then gently crack the egg into the hole within the bread.Allow it to cook for approximately 3 minutes. Flip it over and continue cooking for an additional 1 minute to achieve that perfect over-easy egg. Transfer to a plate and for the finishing touch, season it with a pinch of salt and a dash of pepper.
READ MORE: Peanut Butter Banana Waffles
Lunch
Burger Taco 
This is our new weekly favourite. I couldn't believe how simple it is to create something so delicious and healthy. If you have little ones, this trend is a must-try, but it's equally perfect for solo diners. No need to fry up a whole batch of ingredients. Just select a few and you've got yourself a fantastic meal in no time. Voila!
Pro tip: If you're as time-pressed as I am, consider grabbing some ready-made sauce (I used the Woolworths Burger Mayonnaise). However, I've included the recipe for the sauce below, just in case you feel like whipping it up from scratch.
@aussiefitness Healthy Low Calorie & High Protein Smash Burger Tacos 🌮🍔 Ingredients: (Tacos) 180g Extra Lean Beef Mince (total raw weight – 45g per taco) Pepper, Garlic Powder, Onion Powder, Salt & Smoked Paprika 1/2 Diced White Onion 4 Mini Tortillas/Wraps (Old El Paso Tortillas Mini Tacos) Toppings: 4 Slices Cheddar Cheese (Dairyworks Natural Cheddar Slices) Lettuce 1/2 Diced White Onion 80g Burger Sauce (20g per taco) Sauce: 50g Light or Fat Free Mayonnaise (Callowfit Mayo Style Sauce) 8g Yellow Mustard 1/2 Tbsp Pickle Juice 1 Tsp White Vinegar 10g Gherkin Relish or Sweet Relish 2 – 3 Tsp Smoked Paprika 1/2 Tsp Garlic Powder 1/2 Tsp Onion Powder Or you can use regular store bought burger sauce. #tacos #smashburger #bigmac #lowcalorie #highprotein #healthyrecipes #easyrecipes ♬ original sound – Aussie Fitness 🇦🇺💪🏼
Burger Tacos
A delicious fusion of burgers and tacos. Perfectly simple, kid-friendly and ideal for a quick, satisfying meal.
Prep Time 5 minutes minsCook Time 5 minutes mins
Course Snack
Servings 4
4 Mini tortilla wraps 200 g Extra-lean mince Ground coriander spice Garlic spice Onion powderPaprikaKosher saltFreshly ground black pepper 4 Slices cheddarExtrasPickles choppedOnion choppedLettuce shreddedCherry tomatoes choppedSauce1 tbsp Light mayonnaise1 tsp Tomato sauce 1 tsp MustardChopped pickles or gherkins 2 tsp Apple cider vinegar1/2 tsp Garlic powder1/2 tsp Onion powder1/4 tsp Paprika1/4 tsp Kosher Salt
Start prepping your mince for the tacos. Add the mince and spices to a mixing bowl. Roll the mince into 4 equal meatballs and add on top of the tortillas. Fry the mince tortilla on high heat for about 1-2 minutes, or until the meat is cooked through.Flip the tortilla and add the slice of cheese. This should only take a few seconds, depending on how crispy you want the tortilla. Add your extras, like pickles, lettuce and onions on top of the taco and finish off with a sauce of your choosing. 
Keyword Burgers, Tacos
READ MORE: This Plant-Based Ploughman's Sandwich Is A Vegan Dream
Dinner
Baked Feta Pasta
Baked Feta Pasta is the answer to impressing even the most discerning palates. While it does require a bit more time in the oven compared to our earlier recipes, it's surprisingly low-maintenance to prepare. This is the kind of dish that allows you to pop it in the oven, queue up your favourite show and check in every now and then.
Baked Feta Pasta
An easy-to-impress pasta dish. Cherry tomatoes, feta and herbs meld together for a savory, low-effort dinner delight.
Prep Time 10 minutes minsCook Time 45 minutes mins
Course Main Course
Servings 3
1 shallot or onion3 cloves garlic2 punnets cherry tomatoes1/2 cup extra-virgin olive oilKosher saltCrushed red pepper flakes1 Block feta3 Sprigs fresh thyme 1/2 500g pack of pasta penne, farfalloni or fussilli1 Zest of lemon optionalFresh basil for garnish
Preheat your oven to 200°C. In a large ovenproof skillet or a medium-sized baking dish, combine the cherry tomatoes, thinly sliced shallot, minced garlic and a tablespoon of extra-virgin olive oil. Season with a pinch of salt and a dash of red pepper flakes. Toss these ingredients together, ensuring that they are well combined.Place the feta cheese block into the centre of the tomato mixture. Drizzle the remaining olive oil over the feta cheese. Scatter some fresh thyme sprigs over the cherry tomatoes. Pop this skillet or dish into the preheated oven and bake for 40 to 45 minutes. You'll know it's done when the tomatoes are bursting with flavour and the feta cheese is beautifully golden on top.While the feta and tomatoes are baking to perfection, prepare your pasta. In a large pot, bring salted water to a boil. Cook the pasta until it's just al dente according to the package instructions. Before draining the pasta, make sure to reserve about ½ cup of pasta water, which will come in handy later.Once the feta and tomatoes are ready, take the skillet or baking dish out of the oven. Add the cooked pasta, the reserved pasta water and some lemon zest (if you're opting for that zesty kick). Gently stir everything until it's beautifully combined. Finish it off with a generous garnish of fresh basil leaves.
Keyword pasta, vegetarian
READ MORE: Serve This Tasty (Yet, Easy) Butternut Wellington At Your Next Dinner Party
For more healthy viral recipe ideas, try these:
Chamain is the Online Editor of Women's Health. Explorer by heart, a creative thinker by day and a coffee addict, always. My hobbies include hiking, drawing, painting, photography, cooking and *recently* running. More