True story: last week, I cried in the Target parking lot. Like, huge, over-the-top sobs, while families moseyed past my car on their way to buy toilet paper and laundry detergent. The stress of the holidays basically punched me in the face. Trying to find the perfect, most thoughtful, yet reasonably affordable gift for literally everyone in my life, spending large swaths of time with the people who I love the most yet also drive me the most crazy (aka my family), packing all the work I need to do this month into basically two weeks so I can actually unplug during my time off — December is magical and wonderful and heart-warming and also A LOT TO HANDLE. Enter, my list of treat yo' self saviors. My shopping heroes, because retail therapy is a real thing and I support it wholeheartedly. Here's to showering some love back on yourself, because you're worth every penny.
Léa Boots
I LOVE BOOT SZN. These have the perfect height to give you some oomph, while still being ultra comfortable so you can strut through the streets, wrapped up in a chic ass winter coat imagining you're in a Hallmark movie montage. Plus, a classic pair of leather boots is a great investment piece you'll wear for seasons to come.
Vetyver Scented Candle
I am a stan of buying bougie candles for yourself. Someone gifted me a diptyque candle like three years ago and I was so afraid to burn it because it was $$ and I didn't want to waste it. This is no way to live. Buy the candle. Burn it for hours. Now is your time. Life is the occasion. You get me, right?
Face, Body, & Lip Microneedling Kit
I have been wanting to try at-home microneedling for months now and finally the other day I said f*ck it and bought this baby. I have only tried the face section so far, but I'm deeply into it. It doesn't hurt at all, just feels a little prickly. I follow it up with serum and am waiting for the day I wake up looking exactly like J.Lo.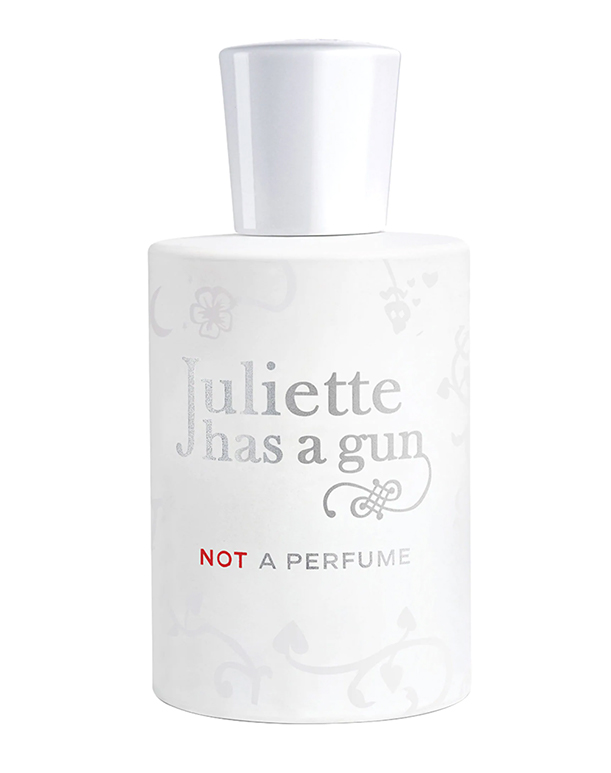 Juliette Has a Gun
Not a Perfume
I got a sample of this a couple of weeks back and I was instantly obsessed. It works with your body chemistry to create a unique scent, so it smells different (yet amazing) on everyone. Subtle and sexy.
Faux Fur Slide Slippers
You knew I was going to put these slippers on this list, right? Everygirl HQ is officially in love with the Loft slips, they have taken on icon status. We all have a pair (I have two, no shame) and have bought multiples for gifts. Treat yourself to walking on clouds like the goddess you are.
Airpods with Charging Case
I freely admit that Apple bamboozles me every time. I always start out like "headphones without a wire PLEASE they would just fall out duh" and now I've come a full 180 and want a pair of Airpods more than a lot of other, more practical things.
Tiny Name Necklace
This may be basic to admit, but I've always loved the "Carrie" necklace from Sex and the City. Getting my own version seems just excessive enough for a treat-yo'-self moment.
Aromatique Hand Wash
This is the best hand soap I have ever used in my life. I got it as a gift a couple Christmases ago and now I hoard it like Scrooge because I never want it to end. Biting the bullet and buying a new one for myself this year, because 'tis the season and being the Scrooge of hand soap is an exhausting gig.
This post was in partnership with Sézane, but all of the opinions within are those of The Everygirl editorial board.
---
Source: http://theeverygirl.com/category/fashion-beauty/feed/